Tweetbot for Mac
By MacRumors Staff
Tweetbot for Mac Articles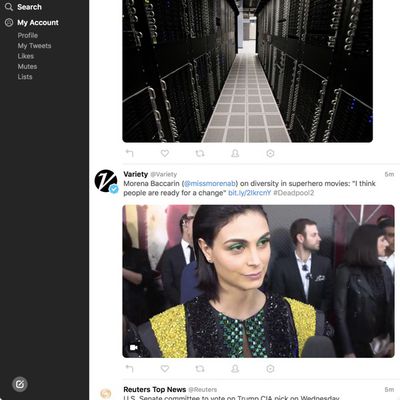 Tapbots is today launching Tweetbot 3, a new and updated version of its popular Tweetbot for Mac app. Tweetbot 3 features a revamped interface that was rewritten from the ground up for the Mac. Compared to Tweetbot 2, the new app features a cleaner interface with more white space, persistent icons for replying, retweeting, liking, profile options, and more, and an overall cleaner look....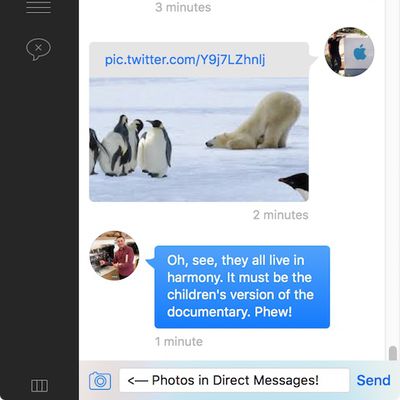 Tweetbot for Mac has been updated with support for a number of changes that Twitter has introduced in recent months. The most notable change is that users can now send images within Direct Messages, in line with official Twitter platforms. Clicking on the new camera button to the left of the message field within a Direct Message brings up a Finder window for selecting images, which are...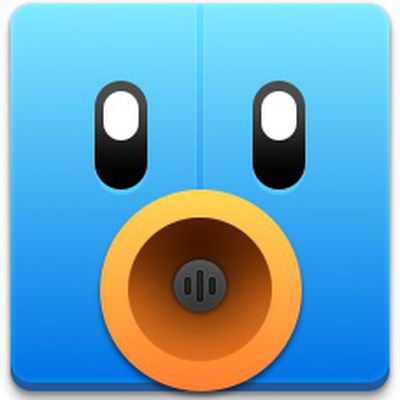 Following the release of macOS Sierra moments ago, Tweetbot for Mac has been updated with support for the latest operating system. The update also includes support for extended tweets, uploading videos up to 140 seconds long to Twitter, and better media previews for search results. In terms of extended tweets, Twitter no longer counts photos, videos, GIFs, polls, and quote tweets towards its...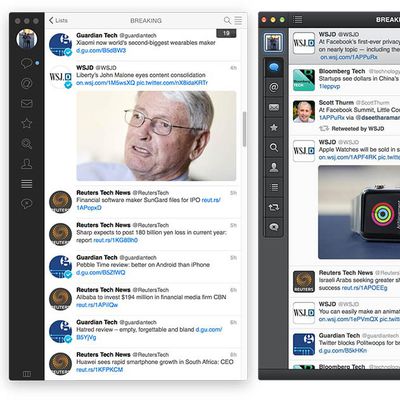 Following several months of development, Tapbots today released Tweetbot 2 for Mac with a major visual overhaul inspired by the flat design of OS X Yosemite and more consistent with the iPhone version of the Twitter client. Tweetbot 2 for Mac is available as a free update through the Mac App Store for existing Tweetbot users and has been discounted to $12.99 from its regular $19.99 price for the...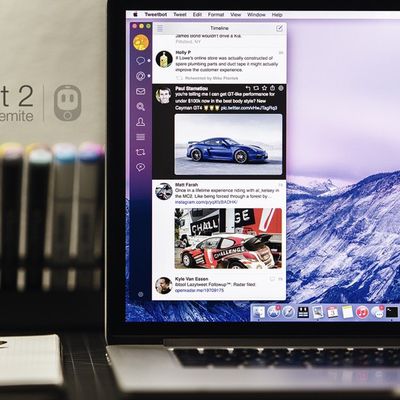 Tapbots, the company behind the popular Tweetbot Twitter client, today tweeted a tantalizing preview image of Tweetbot 2 for Mac, which has received a Yosemite-style redesign. Based on the photo, Tweetbot 2 adopts many stylistic elements from Yosemite, allowing it to blend in well with the updated operating system. It features a flatter look with redesigned icons, plus a translucent navigation ...