Slack Articles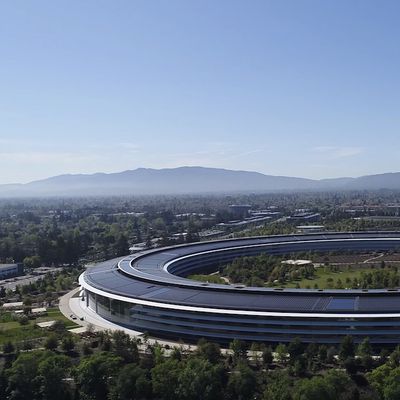 Some Apple staff feel more confident to speak about their employer amongst themselves, to the press, and on social media due to the company's switch to remote working and increased use of Slack over the past year, The Information reports. Apple's Slack became a "virtual town square" at the company, providing a platform for employees to protest the return to in-person work, decisions to hire...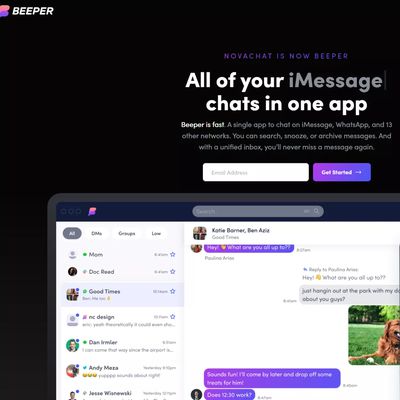 New universal chat app "Beeper" combines 15 different chat platforms into a single inbox and offers iMessage on Android and Windows (via The Verge). The app comes from a team including former Pebble CEO Eric Migicovsky, and enables users to integrate a range of messaging services, including WhatsApp, SMS, Signal, Telegram, Slack, Twitter, Skype, Hangouts, Discord, Instagram, and Facebook...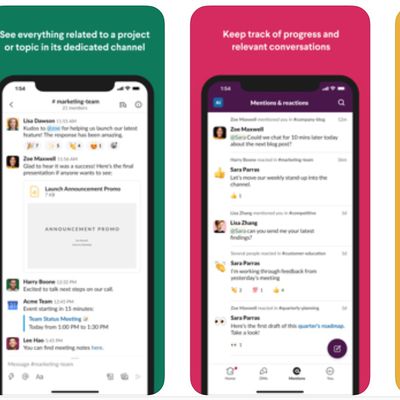 Slack is rolling out a redesigned iPhone app today, according to App Store release notes included in the latest update. The described changes don't appear to have propagated fully yet, but as soon as they do, users can expect an interface that's more in line with the Android redesign the company rolled out on May 5. Previously, it was complicated to get to the four main things people do on...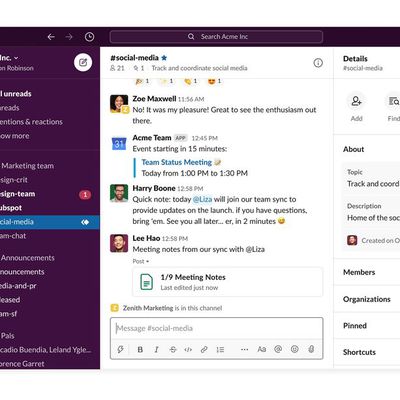 Slack is today rolling out a redesign of its team chat app for desktop that aims to make navigating the platform's various menus and options simpler and more intuitive. First up, the Slack sidebar is about to become a lot more flexible for users on paid Slack plans. You can now group together channels, apps, and direct messages into nested, collapsible sections using a simple drag-and-drop...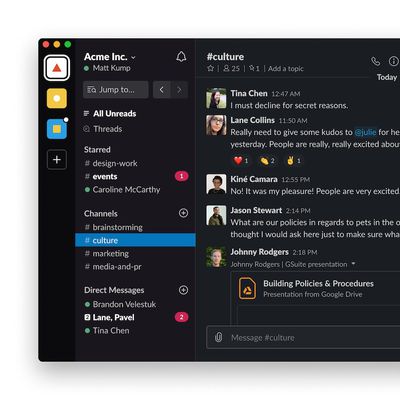 Slack today launched dark mode for all desktop apps, including Mac, Windows, and Linux. This follows the company previously making dark mode available on iOS back in June. To find dark mode in Slack on Mac, click on your name in the left sidebar > Preferences > Themes. This will show you a quick preview of how everything will look, and then you can choose to switch to dark mode or stay in...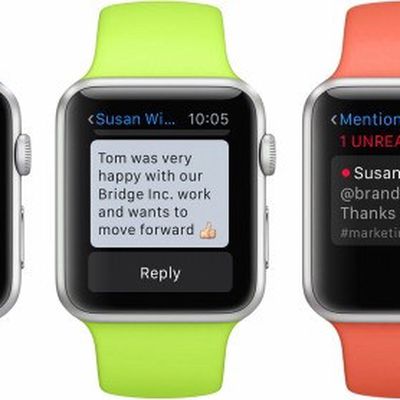 Over the course of the last few months, several companies have decided to end development on apps for the Apple Watch, focusing instead on Apple's iOS platform. The latest company to nix its Apple Watch app is Slack. If you're unfamiliar with Slack, it's a team communication and collaboration platform for businesses. In an update to its iOS app today, Slack eliminated its standalone Apple...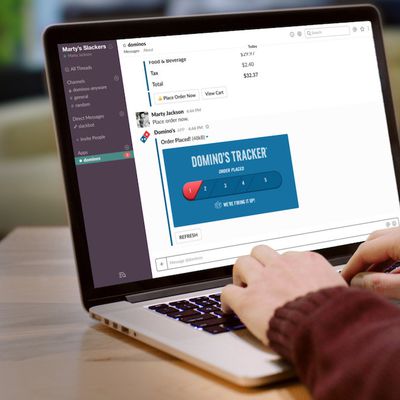 Pizza chain Domino's today announced integration with work-based chat platform Slack, introducing the ability for coworkers to talk about and order lunch all directly within Slack. After visiting the Slack App Directory, and installing the Domino's ordering app into a workspace, team members can begin discussing what they want to order from Domino's in a Slack channel. When the decision is...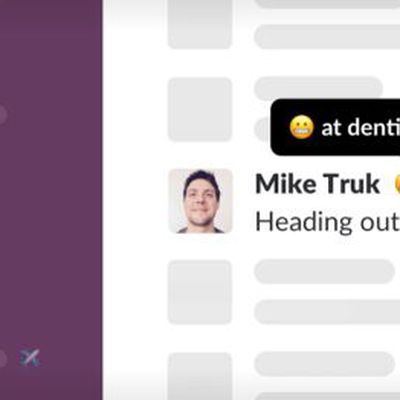 Team chat platform Slack got a long-awaited feature on Thursday with the addition of status updates, finally allowing users to customize their status message beyond the default "away" setting. The new "set a status" feature includes five Suggested statuses including In a meeting, Commuting, Out sick, Vacationing, and Working remotely, as well as an input field for typing a custom message –...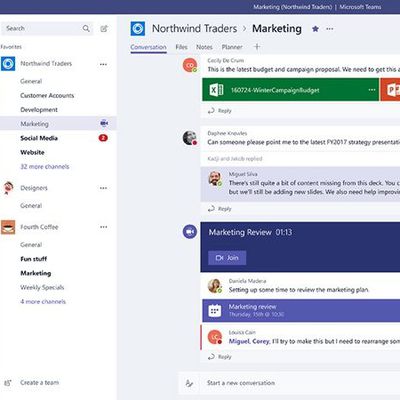 Microsoft today debuted its latest product, Microsoft Teams, which is a chat-based workspace designed for Office 365 users. Designed to compete with chat platforms like Slack and HipChat, Microsoft Teams provides a chat interface that integrates with Office 365 apps and services and other third-party services like Zendesk, Asana, Hootsuite, and Intercom. According to Microsoft, Teams is...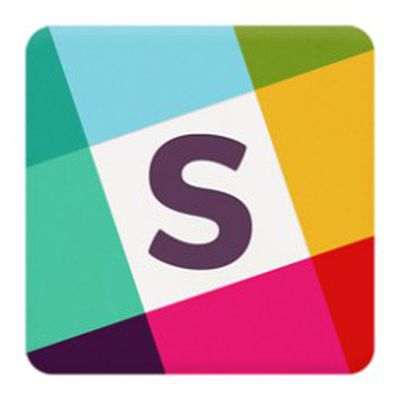 Popular team communication service Slack today launched a voice call feature for its Mac and iOS apps, significantly expanding upon its previously text-only chat environment. The real time messaging and file sharing platform has become a favorite among professionals for its one-to-one and group conversation tools, and the addition of voice calls comes after months of beta testing by the...