Scosche
By MacRumors Staff
Scosche Reviews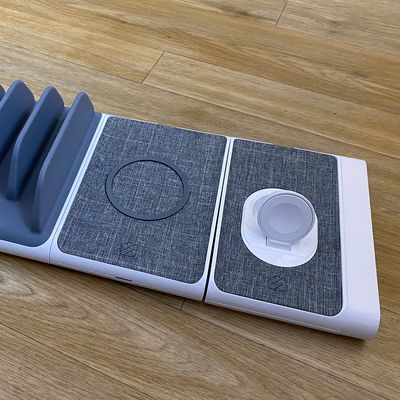 iPhone and Mac accessory maker Scosche in 2019 came out with a novel all-in-one charging solution, the BaseLynx, which is a modular charging system that can be customized for the devices that you have. Scosche sells its BaseLynx in Apple retail stores, offering two modular kits along with add-ons that let it be set up to charge the Apple Watch, iPhone, iPads, and more. Individual pieces are...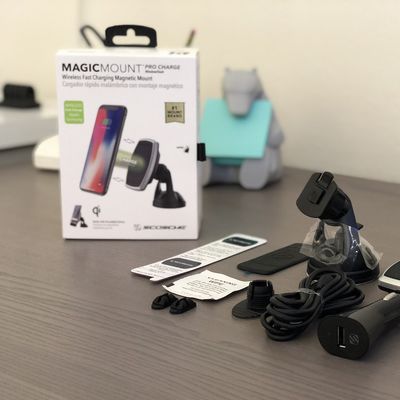 I've never been a fan of magnetized iPhone mounts in cars because they require special iPhone cases that stick to the base of the mount to keep the smartphone in place. Since I enjoy using Apple's own leather and silicone cases, I haven't had the urge to ditch a case for one that would be compatible with a car mount. Although Scosche's Magic Mount Pro Charge still requires a few unruly...
Scosche Articles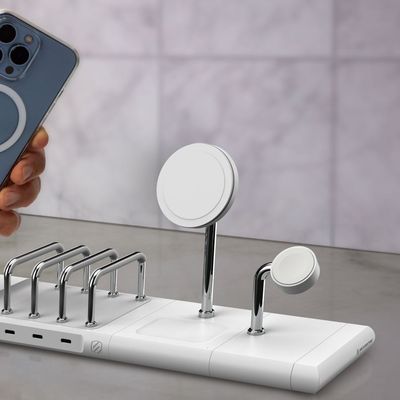 Scosche today introduced a second-generation version of its BaseLynx Modular Charging System, which is able to charge multiple Apple devices at once. The updated BaseLynx 2.0 is more compact than its predecessor, and it uses magnetic connectors to snap together. Available modules include a 2-in-1 Charging Stand with MagSafe for the iPhone and the AirPods, a Magnetic Charger for the Apple...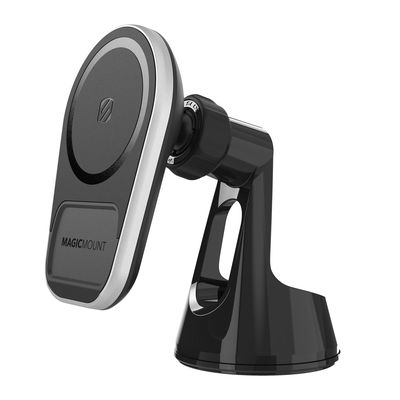 Scosche today announced the launch of a number of new products in its MagicMount product lineup, along with other MagSafe-compatible accessories like wireless chargers and speakers. The MagicMount Pro Charge5 mounts from Scosche are compatible with Apple's MagSafe iPhones, which includes the iPhone 12 and iPhone 13 models. Scosche promises a strong hold, but it's worth noting that these are ...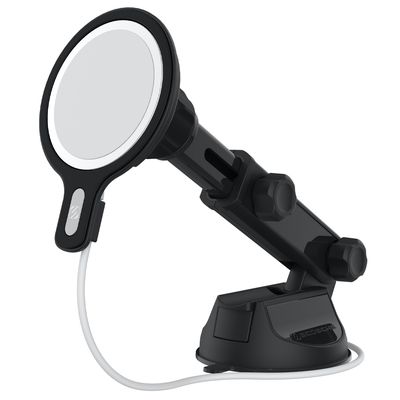 Accessory maker Scosche today announced the launch of a new range of vehicle mounts that are designed to work with Apple's MagSafe Wireless Charger. These mounts are not standalone and have been created as mounting enclosures to allow the ‌MagSafe‌ Charger to be used in the car. Scosche's range of mounts are able to securely hold and power the ‌MagSafe‌ Charger from Apple, as each one is...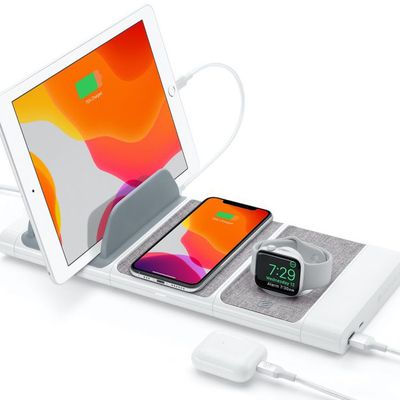 Apple's online store and select Apple retail stores are now selling Scosche's BaseLynx Modular Charging System, which features different device charging components that can be paired together to form a charging base. The BaseLynx Modular Charging System can be purchased in a kit or piece by piece, and there are four different options available: MFi-certified Apple Watch charger, which...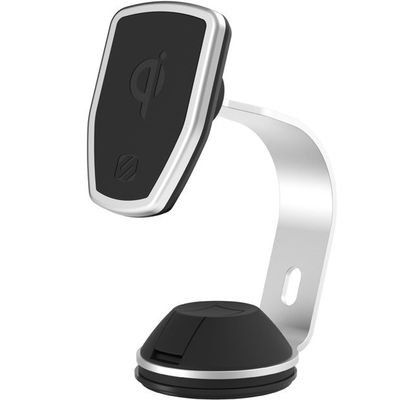 For this week's giveaway, we've teamed up with Scosche to offer MacRumors readers a chance to win one of the company's MagicMount Pro Charge wireless chargers. Priced at $69.99, the MagicMount Pro Charge is a versatile, upright wireless charging mount that can go anywhere, offering charging capabilities and easy access to the iPhone wherever it might be. You can use the MagicMount Pro...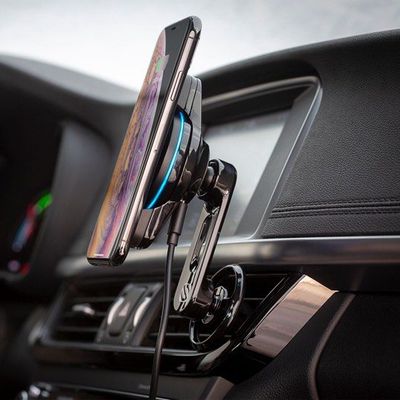 Scosche today announced the launch of several new products that make Qi wireless charging easier and more convenient for Apple's iPhone 8 and later. MagicMount Charge 3 The new Qi-compatible 10W MagicMount Charge 3 is the latest MagicMount product from Scosche, and it's now available with a unique vent mount that features an articulated swing arm so it doesn't impede airflow from a vehicle's...