NHL Articles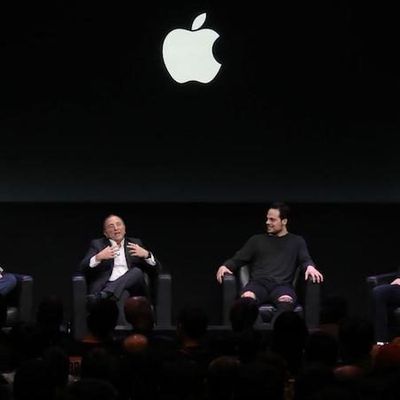 Apple has shared a new "Shot on iPhone XS" video featuring Toronto Maple Leafs stars Auston Matthews and Mitch Marner on its YouTube channel in the U.S. and Canada, just in time for the start of the 2019 Stanley Cup Playoffs tonight. In the short clip, Matthews films a day in the life of Marner as the teammates travel, practice, greet fans, and more. The Maple Leafs are set to face the...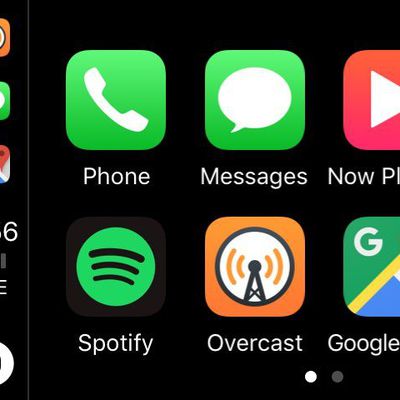 The National Hockey League this week updated its iPhone app with support for CarPlay, providing convenient access to live radio broadcasts of games from a vehicle's dashboard just in time for the 2019 Stanley Cup Playoffs. The app has a very simple interface that displays a list of the day's scheduled games and start times. When a game begins, options will become visible to tune in live to...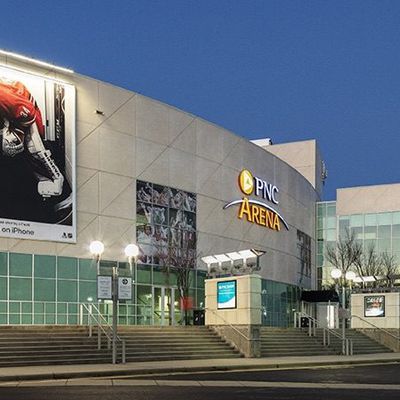 Apple is partnering up with the National Hockey League for its latest "Shot on iPhone" campaign, which has seen billboards featuring hockey players put up at various hockey arenas in the U.S. and Canada. As noted by Adweek, the billboards started going up this week and feature eight NHL teams: Tampa Bay Lightning, Washington Capitals, St. Louis Blues, Edmonton Oilers, Carolina Hurricanes,...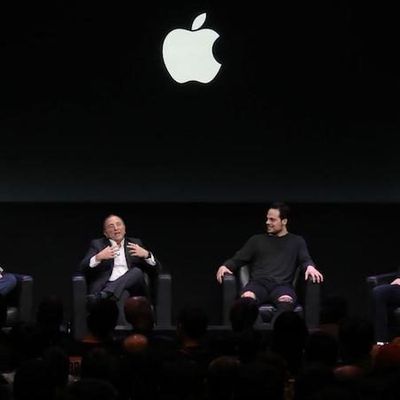 National Hockey League commissioner Gary Bettman, and star players Connor McDavid of the Edmonton Oilers and Auston Matthews of the Toronto Maple Leafs, sat down with Apple's marketing chief Phil Schiller on Thursday to discuss how technology is improving the game of hockey for players, coaches, and fans. From left to right: Schiller, Bettman, Matthews, McDavid The discussion took place at...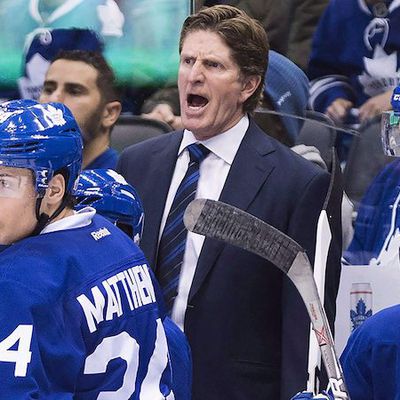 Apple has partnered with the National Hockey League to provide coaches with iPad Pros for use behind the bench during the 2017 Stanley Cup Playoffs, which began on Wednesday, as reported by The Associated Press. Toronto Maple Leafs coach Mike Babcock (Image: Sportsnet) All sixteen NHL teams that qualified for the playoffs have up to three iPad Pros available to them to review plays. The...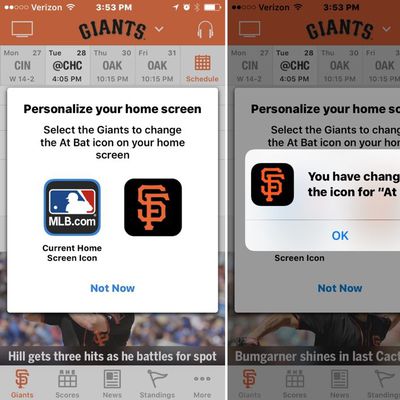 iOS 10.3 includes a new feature that allows developers to change app icons after an app has been installed, bringing custom app icons to the iOS Home screen. Both the MLB.com At Bat and NHL iOS apps are now taking advantage of the new custom icon feature following updates released this afternoon. In the MLB.com At Bat app, users can customize the Home screen icon of the app with MLB...
Apple is in late-stage discussions with the National Hockey League regarding a "major partnership" that could see iPads and other technologies implemented on team benches and elsewhere in arenas, according to Canadian sports network TSN. The report claims the NHL has been in negotiations with Apple and Microsoft for several years, adding that talks with Apple have accelerated recently after...