macOS Sonoma Features You Should Check Out First
After three months of beta testing, macOS Sonoma is finally available to everyone. macOS updates often don't get as much attention as iOS updates during the beta testing process, but there are plenty of notable reasons to install the new software.
Aerial Screensavers
If you're a fan of the aerial screensavers on the Apple TV, you're in luck because Apple brought them to the Mac in ‌macOS Sonoma‌.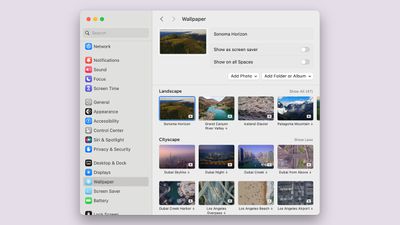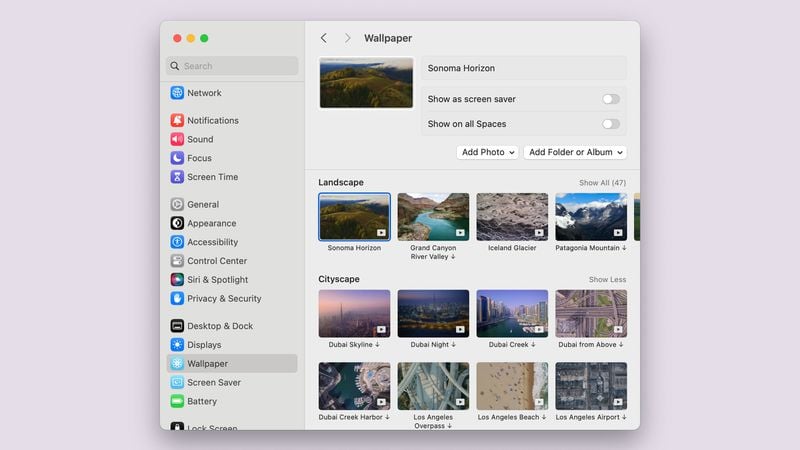 There are more than 100 videos to choose from across categories that include Landscape, Cityscape, Underwater, and Earth. Most of these are from the ‌Apple TV‌, but there are some from the Sonoma region of California that are new this year. The aerial screensavers accompany matching wallpapers that animate when you wake your display for a seamless transition from screensaver to wallpaper.
Interactive Desktop Widgets
Widgets aren't constrained to the Today Center in ‌macOS Sonoma‌, and the focus on widgets is perhaps the most notable change in the update. ‌Widgets‌ can be added directly to the desktop, and they are interactive, just like widgets on iPhone.


You can check off Reminders, control smart home products, and interact with third-party apps from your Mac's desktop without the need to open up the full app. ‌Widgets‌ blend in to the background when not in use, and through Continuity, there's also an option to see and use your ‌iPhone‌ widgets on your desktop without having to install the corresponding Mac app.
Videoconferencing
Apple added a Presenter Overlay that is designed to let you share your screen in FaceTime or third-party video apps like Zoom without blocking your face. The feature basically shows you over your background, so you can present and remain on-screen.
For fun, there are also new 3D reactions that pop up with hand gestures during ‌FaceTime‌ calls and calls in apps like Zoom. Reactions include Love (hearts), Like (thumbs up), Dislike (thumbs down), Balloons, Confetti, Lasers, Fireworks, and Thunderstorm. The gestures that trigger the effect are listed below.
Heart - Heart emoji
Thumbs up - Thumbs up emoji
Two thumbs up - Fireworks
Single thumbs down - Thumbs down emoji
Two thumbs down - Storm
Peace sign with one hand - Balloons
Peace sign with two hands - Confetti
"Rock on" sign with two hands - Lasers
You will need an Apple silicon Mac to see the reactions, and they can pop up in any app that uses the camera.
Safari Profiles
Safari supports separate profiles, so you can divide work browsing from personal browsing. Profiles have distinct browser history, extensions, Tab Groups, cookies, and favorites.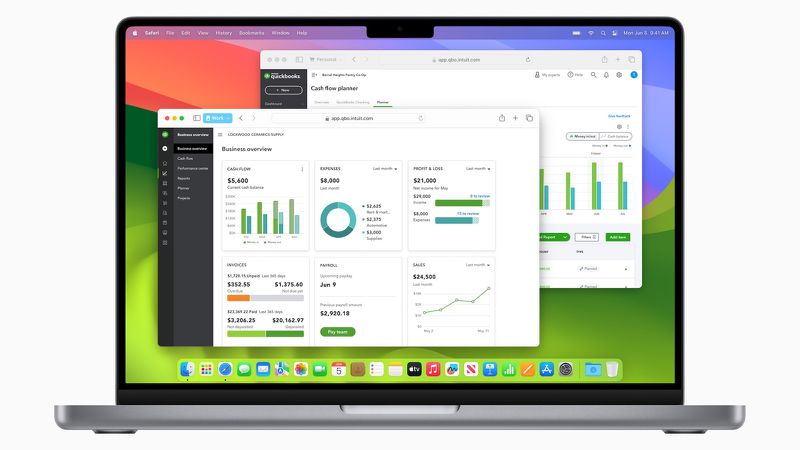 You can create different browsing profiles for any purpose, so it serves as an extension of the Tab Groups feature that came out with macOS Ventura. You can do Work and Personal, separate out hobbies, plan trips with a separate profile, and more.
Web Apps
A website like MacRumors.com can now be added to the macOS dock as a web app, so you can get to your favorite websites right from the dock. Web apps saved to the dock feature a simplified toolbar and support notifications.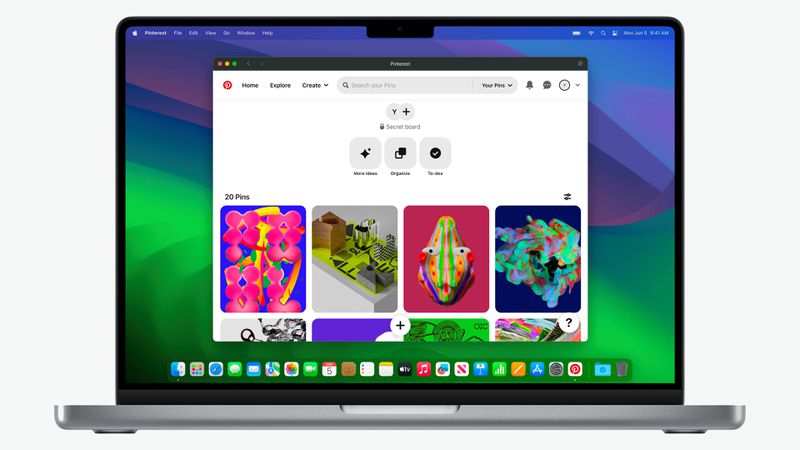 Game Mode
If you have an Apple silicon Mac you game on, you can turn on Game Mode, which prioritizes CPU and GPU performance for gaming purposes. Game Mode cuts down on audio latency for AirPods and input latency for select game controllers, speeding up your response times.

Compatibility
Compared to macOS Ventura, ‌macOS Sonoma‌ drops support for the 2017 MacBook Pro, the 2017 iMac, and the 2017 12-inch MacBook. It can run on the Macs below:
iMac - 2019 and later
iMac Pro - 2017 and later
Mac mini - 2018 and later
MacBook Air - 2018 and later
MacBook Pro - 2018 and later
Mac Pro - 2019 and later
Mac Studio - 2022 and later
Read More
More on the new features that are available in ‌macOS Sonoma‌ can be found in our macOS Sonoma roundup.