HTC Articles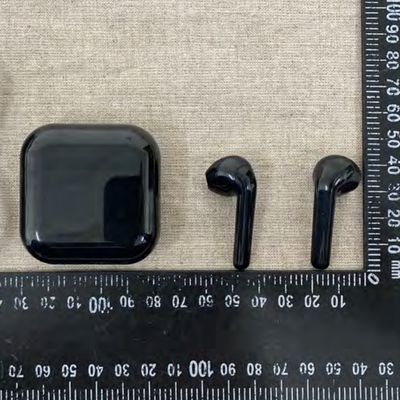 HTC is working on new "HTC U Ear" earbuds that look like they took some design cues from Apple's AirPods. Photos of the upcoming earbuds were found in regulatory documents by Android Police (via The Verge). Design wise, the U Ear earbuds from HTC could be mistaken for black AirPods, featuring the same general design for the in-ear portion and a stem that hangs outside of the ear. The earbuds ...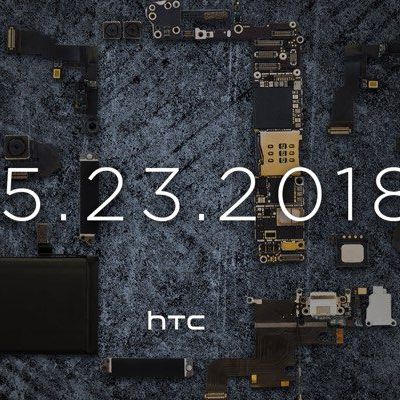 HTC today sent out emails and updated its website with a teaser image for an upcoming event that will see the launch of its next flagship device. The image in question features smartphone components overlaid with a date, and given that HTC is teasing a new smartphone, it would be logical to assume these are HTC components, but as AnandTech points out, HTC's image features iPhone 6 parts. HTC ...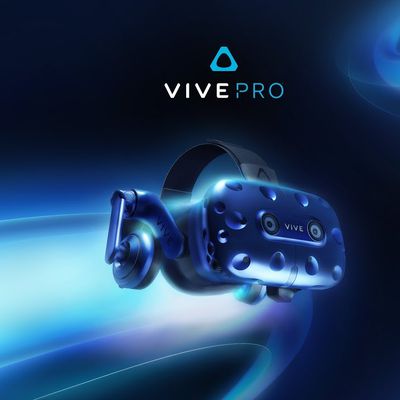 At this year's Consumer Electronics Show, HTC introduced a next-generation virtual reality headset, the HTC Vive Pro. The Vive Pro features two OLED displays with a resolution of 2880 x 1600 and 615 pixels per inch, a 78 percent increase from the 2160 x 1200 resolution of the current Vive headset. HTC says the higher resolution will bring sharper text and graphics for an improved overall...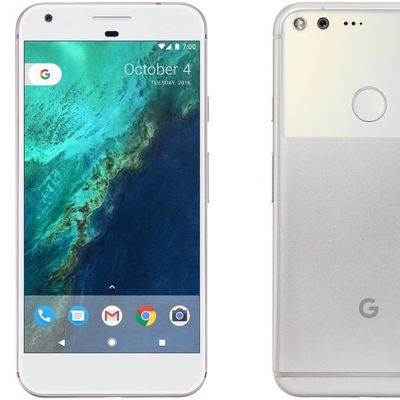 Google today announced that it will acquire part of HTC's mobile division in a deal that's worth $1.1 billion. Under terms of the agreement "a team of HTC talent" will join Google's hardware organization. The HTC employees moving to Google worked as part of the "Powered by HTC" unit that developed the Google Pixel and Pixel XL smartphones. Google also gained a non-exclusive license for HTC...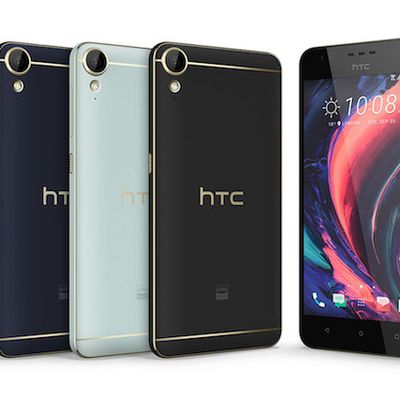 HTC today announced two new mid-range Android smartphones, a budget-oriented model called the Desire 10 Lifestyle and a more capable, more expensive handset called the Desire 10 Pro. The Lifestyle model is a 5.5-inch device with a 720p Gorilla Glass display, quad-core Qualcomm Snapdragon 400 processor, 2GB or 3GB RAM, 16GB or 32GB expandable storage, a 13-megapixel f/2.2 rear camera,...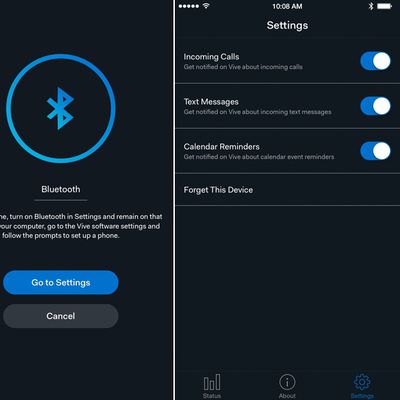 HTC has released its VR headset iPhone companion app on the App Store, enabling HTC Vive owners to receive real-world notifications from their phone while immersed in virtual reality. The HTC Vive app brings some of the headset's unique features to iPhone owners for the first time, such as the ability to receive calls, text messages, and calendar reminders within the relative isolation of...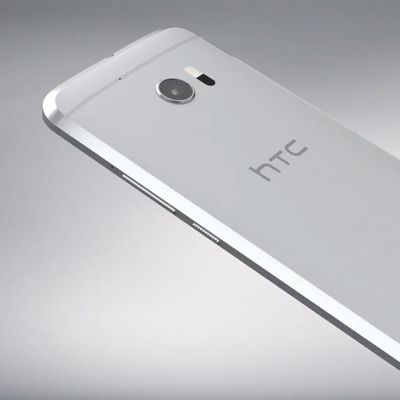 Earlier this morning, HTC announced its new smartphone, the HTC 10, revealing that the Android device will have the ability to wirelessly play audio through devices and speakers that support streaming via Apple's AirPlay feature (via SlashGear). In addition to AirPlay support, the basic specs of the phone include a 5.2-inch display, Qualcomm Snapdragon 820 processor, 4GB of RAM, 3,000 mAh battery ...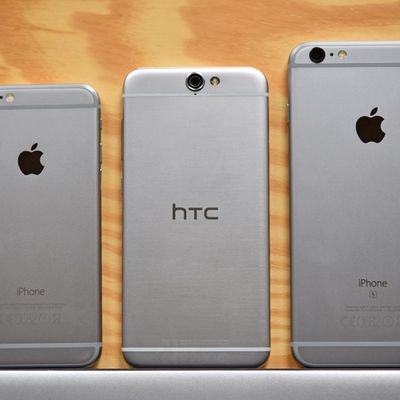 HTC has denied claims that its new flagship One A9 smartphone copies the iPhone. At a press briefing in Taiwan, company executive Jack Tong said that "it's Apple that copies us" in terms of antenna design—the Taiwanese handset maker was first to release a metal unibody smartphone nearly three years ago. The HTC One A9 compared to the iPhone 6 and 6 Plus (via The Verge) The response was...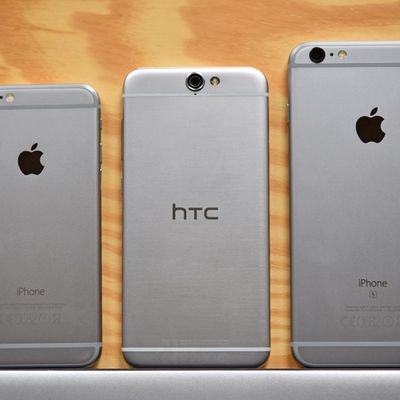 HTC today announced its latest flagship Android smartphone, the HTC One A9. Priced at just $399, the One A9 looks remarkably like an iPhone 6/6s, taking many design cues from Apple's most recent devices. The A9 has a 5-inch screen with a curved-edge display, so it fits right in between the 4.7-inch iPhone 6s and the 5.5-inch iPhone 6s Plus, and it includes the same antenna bands and a...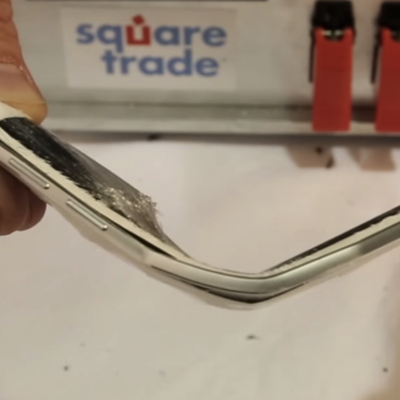 Third-party warranty firm SquareTrade recently released a video showcasing the durability of the new Samsung Galaxy S6 Edge and HTC One M9, discovering the Galaxy to bend at 110 lbs of pressure and the One M9 to bend at 120 lbs of pressure. Although the Galaxy S6 Edge's pressure limits are comparable to the iPhone 6 Plus' testing, the Galaxy's screen ended up cracking under the pressure...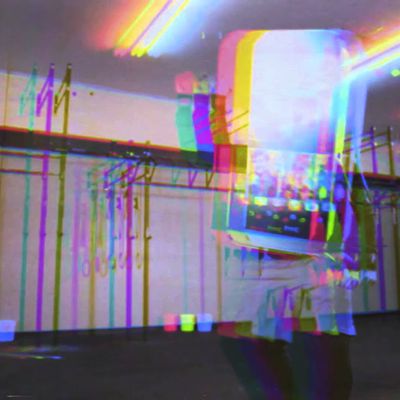 HTC last week published a video to its YouTube channel, HTCAmerica, which satirizes HTC's biggest competitors - namely Apple and Samsung - with a song sung by rapper Greg Carr, known as "Doc G." The video, fully titled "Doc G's HTC Anthem "Hold the Crown" w/ David Bruce," centers around the rapper interacting with various people dressed up as smartphones from the various companies. Carr, known ...