Dolby Atmos
By MacRumors Staff
Dolby Atmos Articles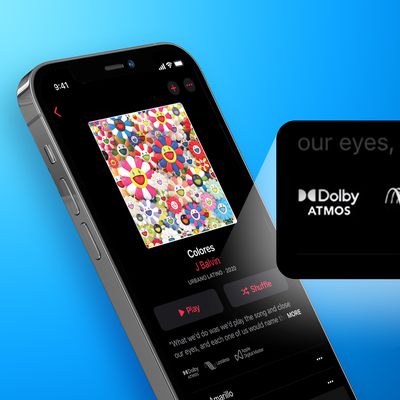 Apple is planning to bring the new Spatial Audio with Dolby Atmos feature to Android devices in the near future, according to a brief mention on the Spatial Audio intro page available in the Apple Music app. All Apple Music subscribers using the latest version of Apple Music on iPhone, iPad, Mac, and Apple TV can listen to thousands of Dolby Atmos Music tracks using any headphones. When...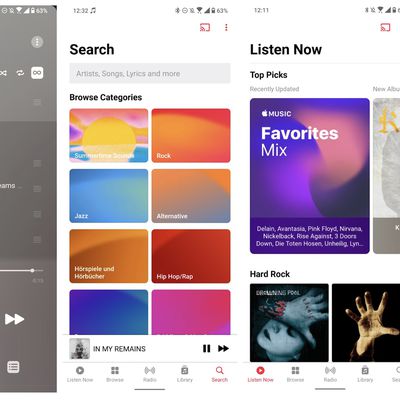 Apple Music on Android devices will not include Dolby Atmos support when Apple launches Spatial Audio on the streaming service in June. That's the claim from MySmartPrice, which says it received confirmation from Apple India that the sound technology would not be crossing the divide between Apple and Android ecosystems. For anyone confused by all the audio nomenclature that's been bandied...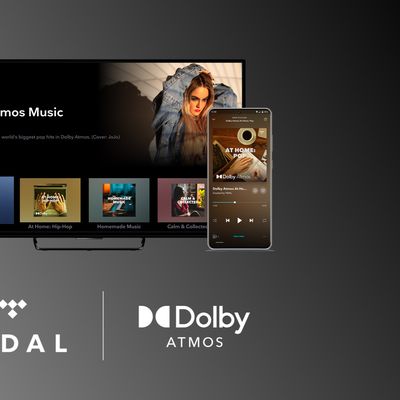 Music streaming service Tidal is bringing Dolby Atmos Music to Dolby Atmos-enabled devices like TVs, sound bars, speakers, and, notable for Apple users, the 4K Apple TV. Apple's 4K ‌Apple TV‌, released in 2017, supports Dolby Atmos, a feature that brings more immersive sound for content when the ‌Apple TV‌ is paired with a Dolby Atmos soundbar or receiver and speakers. According to Dolby, ...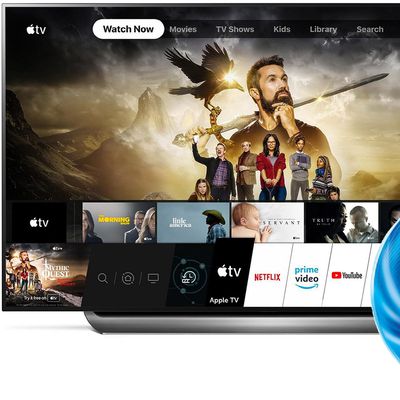 Dolby Atmos support for the newly released Apple TV app and AirPlay 2 on select LG smart TVs is coming in a software update "later this year," an LG spokesperson has confirmed to FlatpanelsHD.com. Earlier this week, LG announced that the Apple TV app and accompanying ‌Apple TV‌+ streaming service are now available on select 2019 LG smart TVs in the United States and more than 80 other...

With the release of AirPlay 2 earlier this year and the follow-up addition of Dolby Atmos support for Apple TV with tvOS 12, there have been significant improvements in the home entertainment experience for Apple users. While AirPlay 2 support initially launched for HomePod with other speaker and receiver brands to come, the rollout has taken a bit of a time, and in fact there are still only a ...

Apple TV 4K reviews are out, and one interesting tidbit is that the streaming media player could gain support for Dolby Atmos surround sound technology in the future by way of a tvOS software update. "Apple told me that the lack of Atmos isn't a hardware limitation, and that support is on the roadmap," wrote The Verge's Nilay Patel. Dolby Atmos was developed to give sound from movies and...