Diversity
By MacRumors Staff
Diversity Articles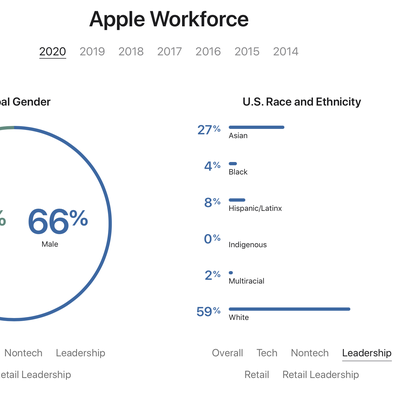 Apple today provided updated figures on the diversity of its workforce over the last two years, indicating that its promise to be more inclusive has resulted in a steady increase in representation amongst its employees. The last time Apple provided figures on its workforce was in 2018, so this is the first time since than that the company has provided a breakdown of the different races,...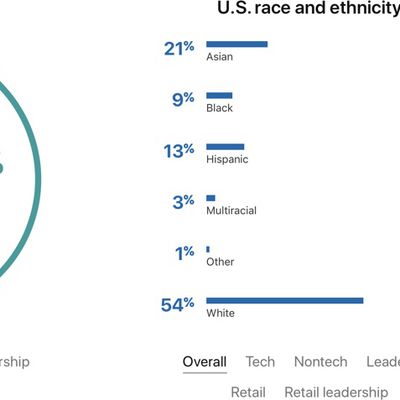 Apple today shared its latest report on diversity and inclusion, detailing its hiring practices over the course of the last year. According to Apple, from July 2016 to July 2017, half of all new hires were from "historically underrepresented groups in tech," including women, black, Hispanic, Native American, Native Hawaiian, and Other Pacific Islander. 25% of new hires in 2016/2017 were...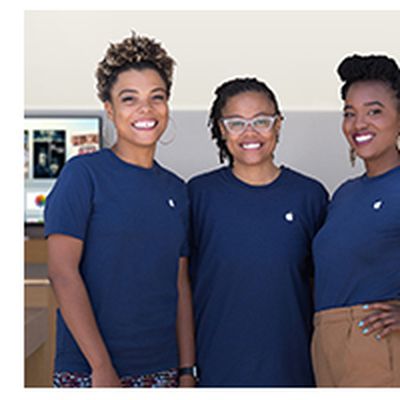 Apple has released updated diversity numbers that reveal its overall workforce, including tech, non-tech, and retail jobs, is 68% male and 32% female as of June 2016, a slight change from a 69%-31% split in 2015. Apple profiled some of these employees, including Divya, Ryan, Adrienne, Aurelio, Edith, Riad, Charissa, and Kully, and shared a Creating Opportunities page highlighting its diversity ...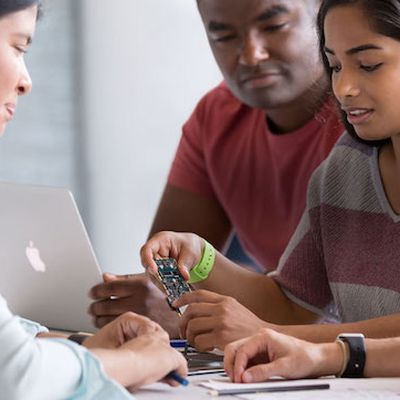 Apple has shared its most recently filed Federal Employer Information Report EEO-1, providing a breakdown of the company's U.S. workforce as of August 2015. AppleInsider first spotted the document over the weekend. The employment data reveals that Apple is slightly more diverse compared to its previous July 2014 report, hiring 1,475 African-American or Black employees, 1,633 Hispanics or...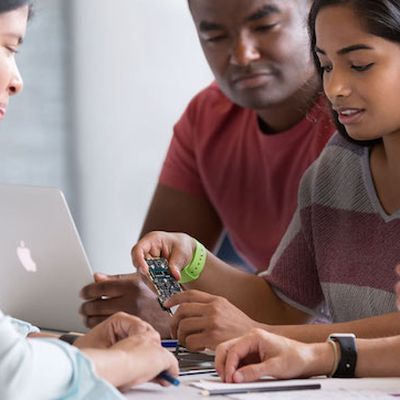 Apple has released updated diversity numbers that provide a breakdown of the company's workforce based on gender, race and ethnicity in 2015. The new data reveals that Apple hired over 11,000 women globally over the past year, a 65% increase over the previous year, in addition to 2,200 Black employees, a 50% year-over-year increase, and 2,700 Hispanic employees, a 66% increase over the previous...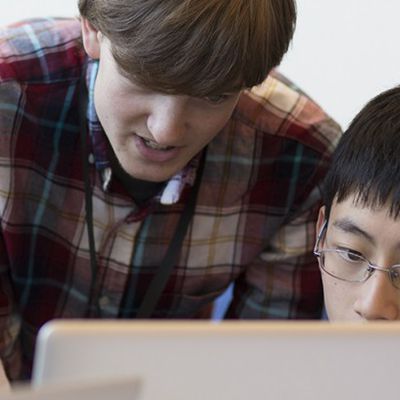 Apple will award up to 350 students and developers belonging to select STEM organizations that promote diversity with scholarships to attend its recently announced Worldwide Developers Conference next June 8 to 12 in San Francisco, as spotted by Re/code. The company previously limited WWDC scholarships to 200 students and developers at past conferences, and is raising that limit in an effort to...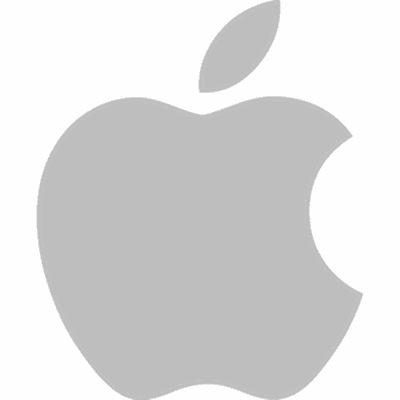 Apple's annual shareholders meeting is currently underway at the company's headquarters in Cupertino, California, and one big item on the agenda, according to Apple's human resources chief Denise Young Smith, is a plan to partner with a few non-profit organizations on an effort to bring more women, minorities, and veterans into the tech industry (via Fortune). The deal is said to be a...