Chrome for iOS
By MacRumors Staff
Chrome for iOS Articles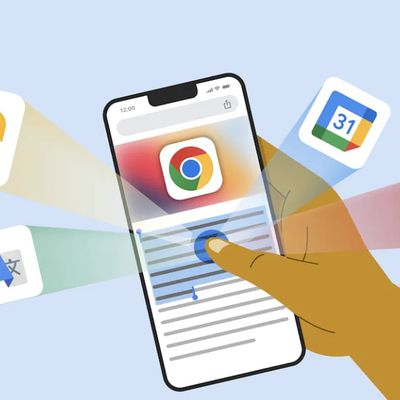 Google today outlined several new features available for or coming to the Chrome app for the iPhone and iPad, including deeper integration with Google Maps, Google Calendar, and Google Lens. Chrome for iOS now uses AI to detect addresses on webpages and show a location directly on a mini version of the Google Maps app in Chrome, so there's no need to swap apps to see map-related information...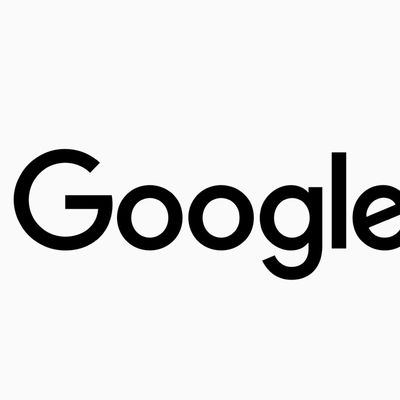 Google allegedly pays Apple a portion of all search revenue from Chrome for iOS in what appears to be a non-compete deal, The Register reports. According to a source said to be familiar with the matter who spoke to The Register, Google has been paying Apple a portion of search revenue generated by Chrome users on iOS in return for being the default search provider in Safari and other...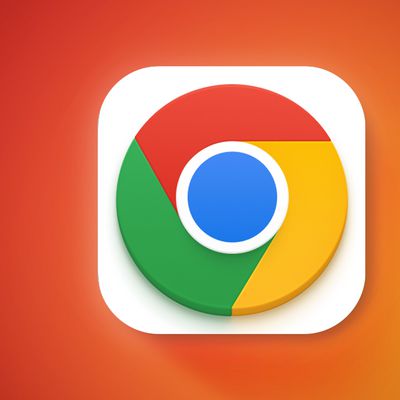 Google today announced several updates that are coming to the Chrome browser on iPhone and iPad, including Enhanced Safe Browsing, a feature that is designed to provide users with better protection against phishing, malware, and other web-based threats. If turned on, the Enhanced Safe Browsing feature will warn users proactively if web pages are dangerous, with the setting using Google's...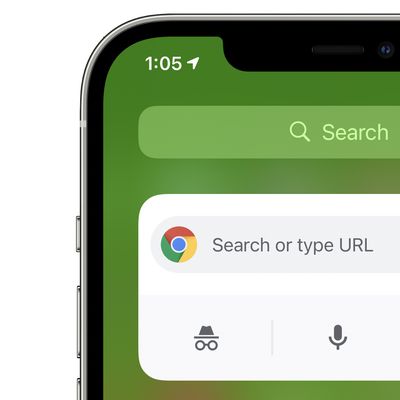 Google today introduced Chrome 90 for iPhones, iPads, and the iPod touch, adding support for new Search and Dino widgets on devices running a version of iOS 14. There are three separate Chrome widgets available. There's a two tile search interface that lets you conduct a quick search with quick access to voice search and incognito mode, a single tile search widget, and a shortcut to play the ...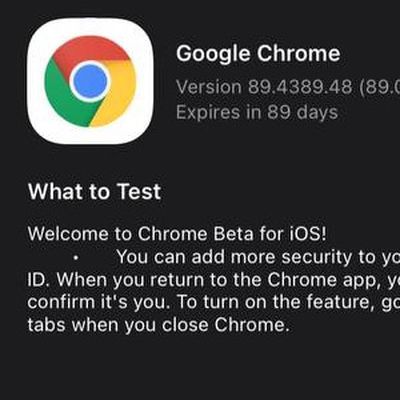 Google is testing a new feature for its Google Chrome app for iOS, which will let Incognito tabs be locked with either Face ID or Touch ID on an iPhone or iPad. As highlighted by 9to5Google, the latest Chrome beta will blur Incognito tabs in the Chrome app until confirmed with the ‌iPhone‌'s biometric authentication. The feature can be enabled by going to Settings > Privacy > Lock...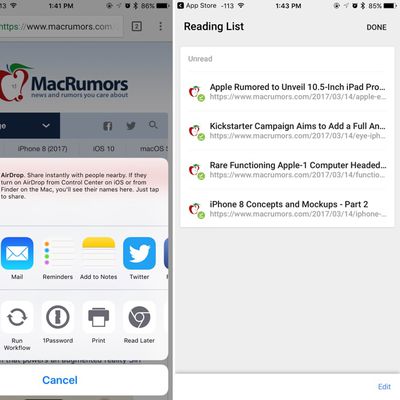 Google today updated its Chrome browser for iOS devices to version 57, adding a new "Read Later" function for saving articles to a Reading List so they can be viewed at a later time even when an internet connection is unavailable. The Chrome Read Later function is similar to the "Reading List" feature that's available in the Safari web browser for Macs and iOS devices. Yes, you can take it...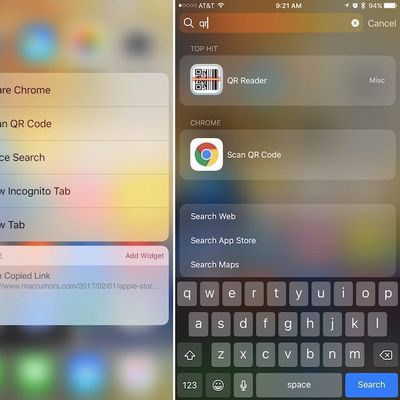 Google yesterday updated the iOS version of Google Chrome with two new features for the iPhone and iPad web browsing app. On iOS devices that support 3D Touch, users can now 3D Touch on Google Chrome to bring up a quick access menu that now includes "Scan QR Code," directly integrating a feature that traditionally requires users to download a random third-party app to be able to scan codes. ...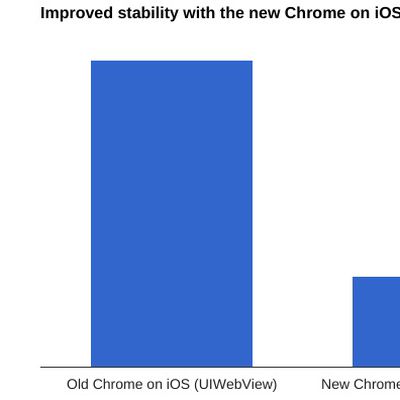 Google today introduced a few stability and performance improvements into its Chrome for iOS app, mainly centering around the company's switch from in-process rendering with UIWebView to out-of-process rendering thanks to WKWebView. Tests by Google proved the new update reduces the app's crash rate by 70 percent, letting users pick up where they left off on a page from any device without a crash...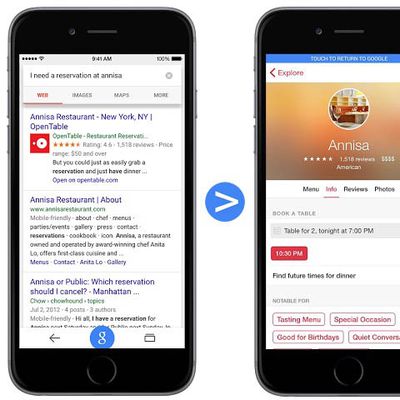 Google has announced that it will begin indexing content from iOS apps in search results in the near future, enabling iPhone users to open mobile app content straight from Google Search. The company says that indexed links from an initial group of apps will begin appearing on iOS in search results in both the Google app and Chrome for signed-in users in the coming weeks. Google first...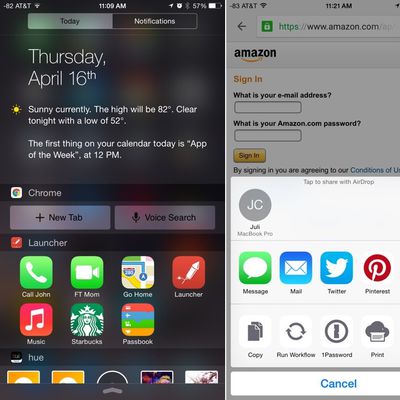 Google today released a significant update to its Chrome browser for iOS, adding several features to improve its compatibility with iOS 8. There's a new Notification Center widget that includes controls to let users launch a new tab or initiate a voice search directly from the Today view of the Notification Center. Tapping on "New Tab" or on "Voice Search" will automatically launch the Chrome...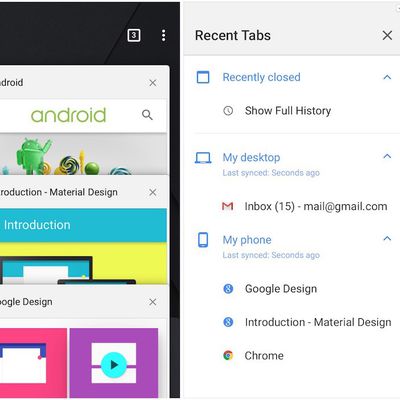 Google today announced an update for its Chrome iOS app with several new features, perhaps most notably the ability to transfer from Chrome on your mobile device to a browser on OS X thanks to integration with Handoff. The Handoff support works seamlessly, allowing users to continue browsing a mobile webpage on their desktop of choice, but the update also brings a couple of other updates to...