Arlo Articles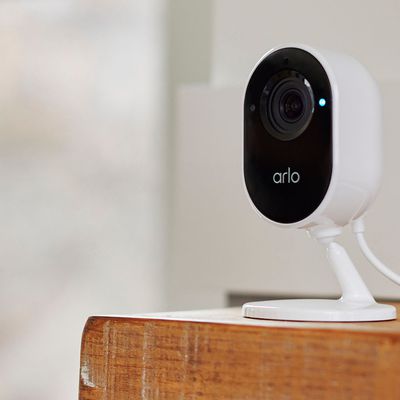 Arlo today announced the availability of the Essential Indoor Camera, which was first unveiled at CES. Focused on privacy, the Essential Indoor Camera has an automated privacy shield that's designed to cover the lens when needed. Camera owners can activate the privacy lens using the Arlo app, preventing it from recording when people are home. When in "disarm" mode, the Essential Camera is...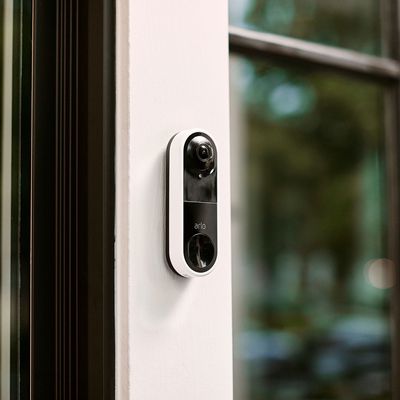 Home security company Arlo highlighted two upcoming products at CES this year, both of which received Smart Home awards at the event. The Essential Indoor camera and the Touchless Video Doorbell are both new product offerings that will be released in the coming months. The Essential Indoor camera is designed to let families choose when the camera monitors and records video through a "disarm...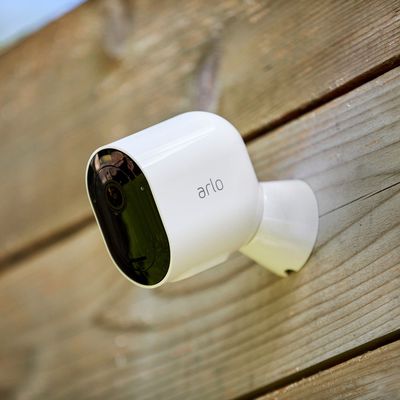 Accessory maker Arlo today introduced the Pro 4, a new version of its security camera that connects directly to Wi-Fi for easier setup as a standalone security solution, eliminating the need for a separate base station. Like its Pro 3 predecessor, the Pro 4 features 2K video resolution with HDR, a 160-degree viewing angle, an integrated spotlight and siren, color night vision, two-way audio, ...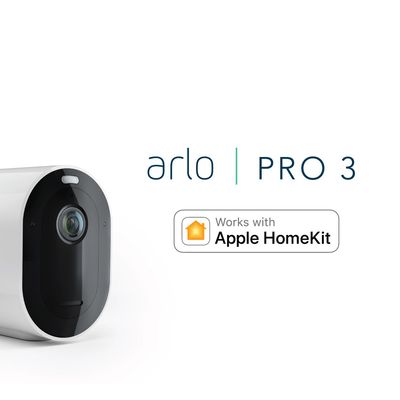 Arlo today announced that its Arlo Pro 3 smart home security camera system is now compatible with Apple's HomeKit platform. A free firmware update is rolling out to Arlo Pro 3 systems with SmartHub model VMB4540 at this time, with support for other SmartHub models to follow. To update the firmware manually, open the Arlo app and tap Settings > My Devices > Arlo Pro 3 > Device Info > Firmware > ...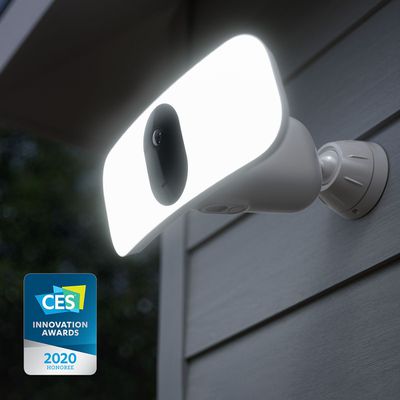 Arlo today unveiled its all-new Arlo Pro 3 Floodlight, the first wire-free variant of the camera on the market. Chosen as a CES 2020 Innovation Award Honoree, the device includes a variety of features that help identify who or what is outside a user's home or business. The Pro 3's powerful LEDs illuminate a wide area and can be activated by motion or manually using the Arlo iOS app, from...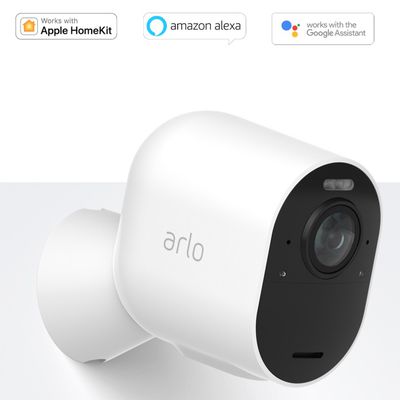 Two smart home accessories gained HomeKit support today, including the Arlo Ultra security camera and the Netatmo Weather Station. Arlo Ultra While users can already control Arlo Ultra cameras via the Arlo app, HomeKit compatibility enables iPhone, iPad, Mac, and Apple Watch users to control the cameras with Apple's Home app and Siri voice commands. A free-of-charge automatic firmware update...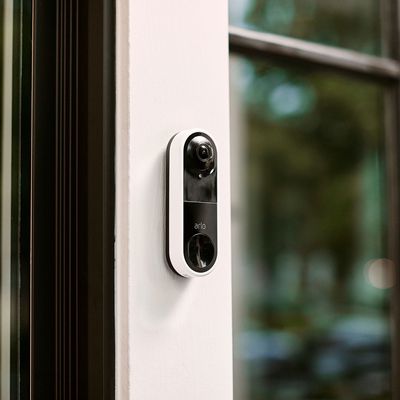 Smart camera brand Arlo has launched a new internet connected Video Doorbell that's "designed to capture what traditional video doorbells can't." Arlo says the Video Doorbell manages this thanks to an "industry-leading" vertical field-of-view that allows users to get a bigger, more precise picture of their front porch. Along with the optimized 1:1 aspect ratio front entry view, the HDR...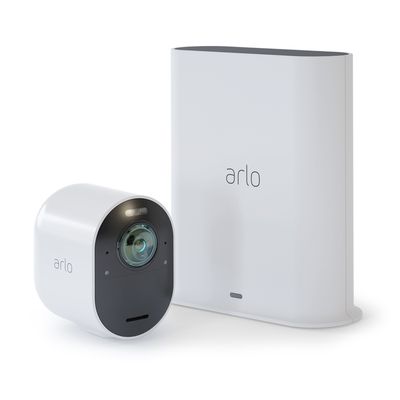 Arlo Technologies today announced its new Arlo Ultra 4K wire-free HDR security camera and Arlo Security System, the latter of which is being billed as a comprehensive security solution for the home or business. The HomeKit-compatible Arlo Ultra 4K HDR video camera features both color and black and white night vision via an LED integrated spotlight, a 180-degree panoramic field-of-view lens, ...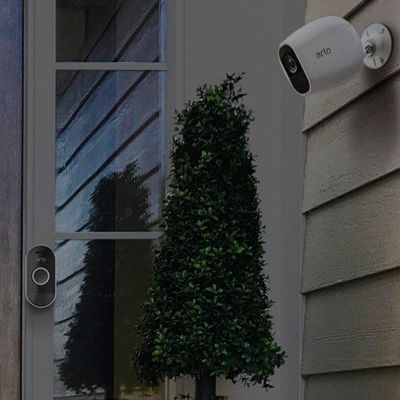 Netgear's Arlo brand today announced the launch of the new Arlo Audio Doorbell and Arlo Chime, a new smart doorbell solution that's designed to pair with wire-free cameras in the Arlo lineup. The Arlo Audio Doorbell doesn't include its own camera, as it's meant to be used with existing Arlo home security camera options. It pairs up with an Arlo camera installed in a home's entryway and adds...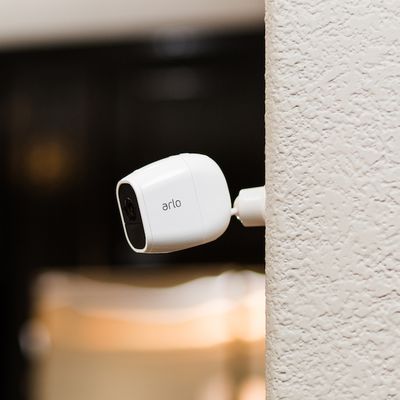 Netgear's line of connected smart home cameras, called "Arlo," currently only support HomeKit for the Arlo Baby camera. However, this could be changing in the near future as release notes posted by an Arlo community manager on the company forums suggest that support for HomeKit will be part of a soon-to-launch firmware update for the Arlo Pro camera. There are a variety of wire-free and...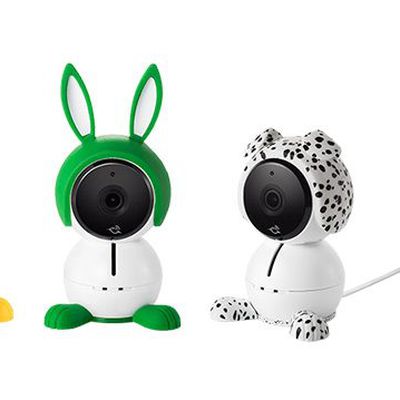 Starting today, all of Netgear's existing Arlo Baby smart monitoring cameras are compatible with Apple HomeKit following the release of a HomeKit update for the Arlo app. To connect the Arlo Baby camera to a HomeKit setup, Arlo Baby owners will need to download the update and then toggle on the HomeKit option in the Settings section of the Arlo app. With HomeKit compatibility, Arlo Baby...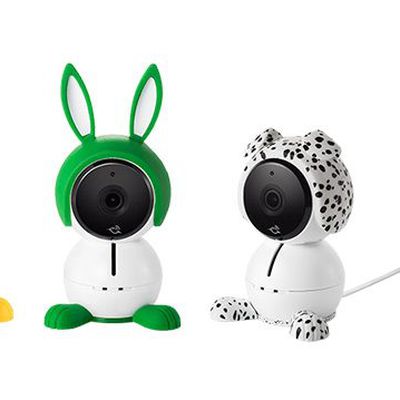 NETGEAR at CES 2018 this week announced its Arlo Baby monitoring camera will soon be compatible with Apple's HomeKit platform. A new HomeKit-enabled version of the Arlo Baby camera will be released soon, and a firmware update will automatically add HomeKit support to existing models at no additional cost to customers. HomeKit support will enable iPhone, iPad, and Apple Watch users to...