Apple Watch Hermès
By MacRumors Staff
Apple Watch Hermès Articles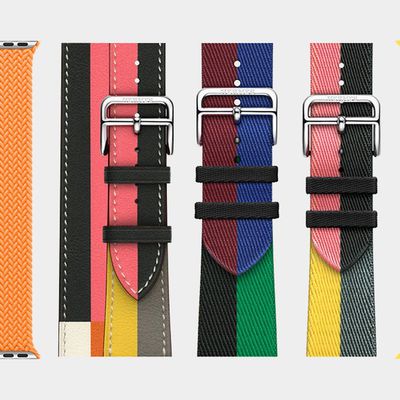 Alongside the Yellow iPhone 14 and iPhone 14 Plus and new selection of Silicone Cases, Apple today released 19 new Apple Watch bands offering a range of fresh color options, including a new "Casaque" line for Apple Watch Hermès. The new Apple Watch band colors are as follows, with slightly different new options available depending on the type of band: Solo Loop Sprout Green Canary...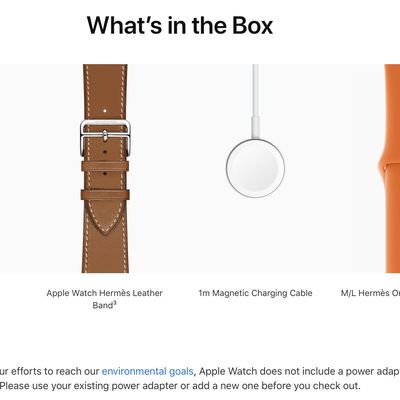 Apple has removed the 5W Power Adapter from the Apple Watch Edition and Apple Watch Hermès. Both Apple Watch models included the power adapter for just a week before it was removed. At Apple's "Time Flies" Event on September 25, Apple stated that it would be removing the power adapter from Apple Watch boxes due to environmental concerns. It subsequently came to light that Apple Watch...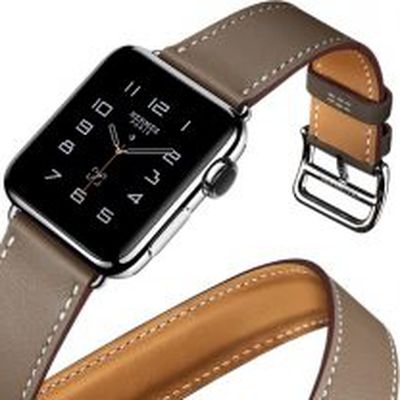 Apple Watch Hermès Series 2 models, released on a pre-order basis last week, are now officially available for purchase both online and in stores. Apple offers seven different Hermès models designed with handcrafted leather, including three with Single Tour bands, two with Double Tour bands, one with a Single Tour Deployment Buckle, and one with a Double Buckle Cuff. Prices range between...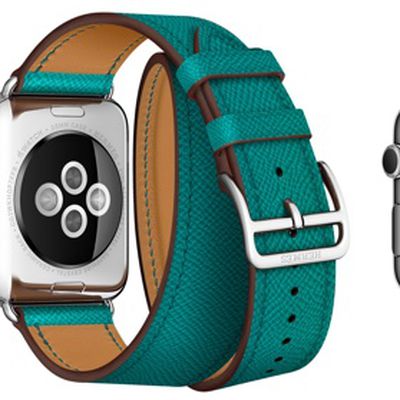 Apple Watch Hermès can now be purchased at Apple and Hermès stores, and select fashion boutiques, in an additional 17 cities as of this week. In the U.S., the models are now available in Bellevue, Chicago, Dallas, Houston, Las Vegas, Portland, and Washington D.C. In Europe, the new cities include Barcelona, Brussels, Florence, Madrid, and Manchester. Apple Watch Hermès has also expanded...

Following an announcement earlier in the month, Apple today began selling the higher-end Apple Watch Hermès bands separately in its online store. Before today, the only way to get a band from the French lifestyle accessory brand was to buy an Apple Watch collection which included either the Single Tour, Double Tour, or Cuff bands, ranging between $1,100 and $1,500. Now those who already have...

Apple today officially launched the Apple Watch Hermès collection, which the two companies announced at the September 9 "Hey Siri" event. The collection includes three different strap options for customers -- Single Tour, Double Tour, and Cuff -- alongside a stainless steel Apple Watch casing. None of the new Hermès bands are available to purchase separately, however, and are only included in...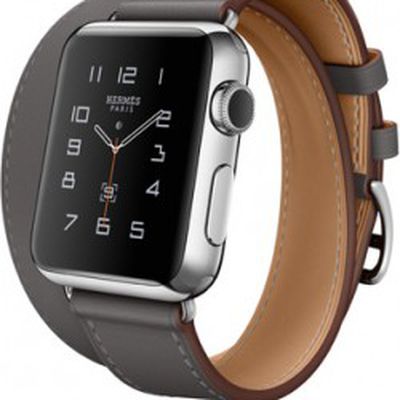 Apple design chief Jony Ive and Hermès artistic director Pierre-Alexis Dumas recently spoke with The Wall Street Journal about how the Apple Watch Hermès came to be. Interestingly, the two companies began collaborating on the premium Apple Watch last year, several months before the wrist-worn device was released."It's something highly unusual for Apple to do—to talk about an unannounced...