Apple Watch Edition
By MacRumors Staff
Apple Watch Edition Articles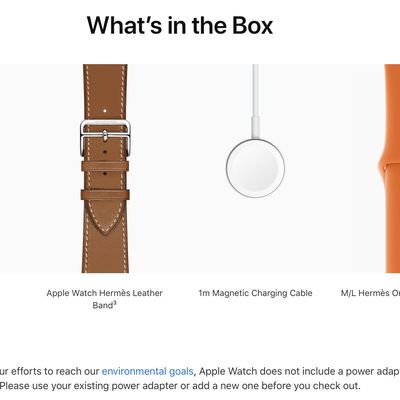 Apple has removed the 5W Power Adapter from the Apple Watch Edition and Apple Watch Hermès. Both Apple Watch models included the power adapter for just a week before it was removed. At Apple's "Time Flies" Event on September 25, Apple stated that it would be removing the power adapter from Apple Watch boxes due to environmental concerns. It subsequently came to light that Apple Watch...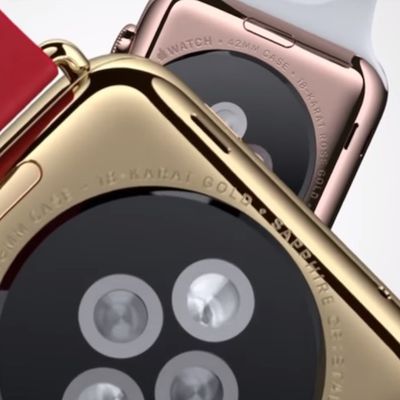 In a profile of Apple's operations chief Jeff Williams, Bloomberg's Mark Gurman has revealed some interesting anecdotes about development of the Apple Watch, which Williams has reportedly overseen since 2013. Months before the Apple Watch launched in 2015, for example, the report claims some employees testing the device began having allergic reactions to the type of nickel used in its...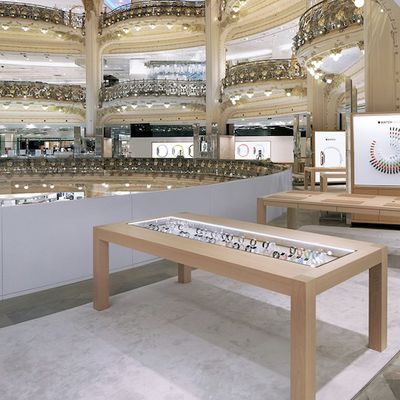 Originally opened in 2015 as a high-end location for users to browse various models of the Apple Watch, particularly the gold Apple Watch Edition, Mac4Ever is now reporting that Apple will close its location in Galeries Lafayette effective January 2017. A number of upscale department stores launched Apple Watch pop up shops when the original wearable device debuted in 2015, including Galeries...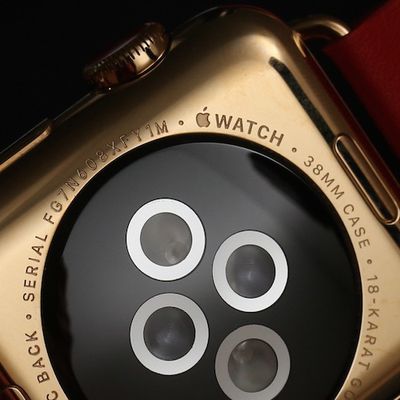 French boutique retailer Colette has launched an online sale offering many stainless steel Apple Watch and 18-karat gold Apple Watch Edition models for around 50% off, by far the lowest prices available for those Apple Watch models this Black Friday and Cyber Monday. Due to the significant savings, stock will likely be depleted very quickly. A total of thirteen Apple Watch and six Apple...

Following reports that Apple Watch Edition stock will be limited to select Apple Stores in the United States and other launch countries, MacRumors has discovered that Apple's Find Locations tool enables prospective buyers to search their local area to check for Apple Watch Edition availability. Below, we have identified some of the major cities and metropolitan areas in the United States, Canada, ...