AliveCor
By MacRumors Staff
AliveCor Articles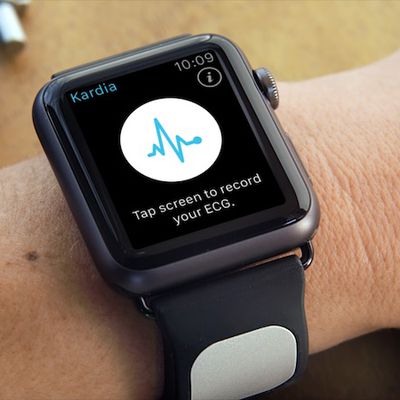 AliveCor, a company that that has developed an ECG 'KardiaBand' for the Apple Watch, today filed an antitrust lawsuit against Apple that accuses the Cupertino company of "monopolistic conduct." According to AliveCor, Apple's decision to exclude third-party heart rate analysis providers from the Apple Watch has harmed AliveCor and impacted patients and consumers. To go along with the...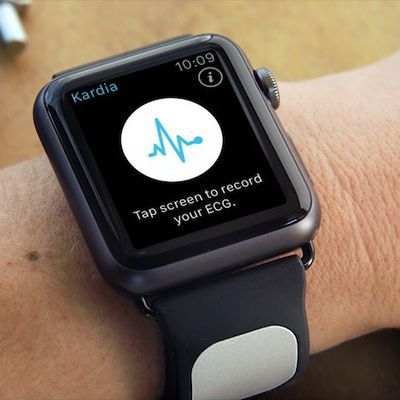 AliveCor, the company that makes an FDA-approved EKG band for the Apple Watch called KardiaBand, teamed up with the Mayo Clinic for a new study that suggests an AliveCor EKG device paired with artificial intelligence technology can non-invasively detect high levels of potassium in the blood. A second study conducted by the Cleveland Clinic also confirms the KardiaBand's ability to accurately...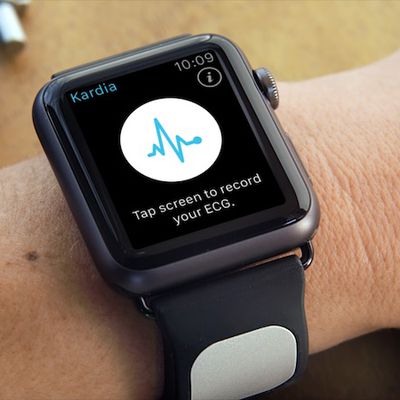 Medical smartphone accessory company AliveCor this week received FDA-approval for its EKG Kardia Band, the first medical-grade accessory for Apple Watch. The band has been available in Europe for some months, but the product's clearance by the FDA means it can now be sold in the United States. The Kardia Band for Apple Watch has an integrated metallic sensor in the strap that enables it to...