AliveCor
By MacRumors Staff
AliveCor Articles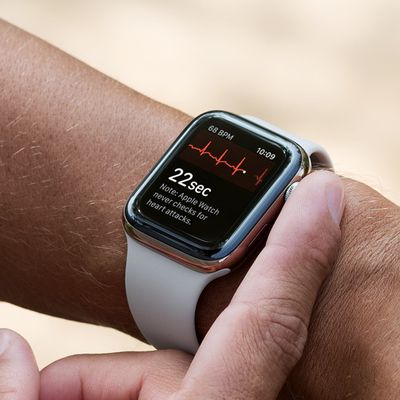 The Biden administration has declined to overrule a U.S. International Trade Commission decision that the Apple Watch infringes patents from medical device company AliveCor, potentially paving the way for an import ban on Apple's smartwatch depending on how the appeals process pans out. California-based AliveCor said in a statement that it was informed the Biden administration would not...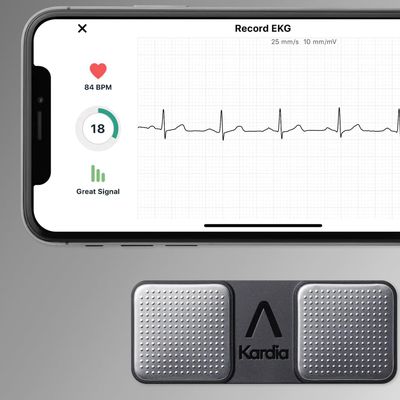 The United States Patent and Trademark Office's Patent Trial and Appeal Board today invalidated a trio of AliveCor patents that AliveCor used in a complaint with the International Trade Commission, which is a win for Apple. The patents all related to heart rate monitoring technology used in AliveCor products. AliveCor in April 2021 filed a complaint with the ITC alleging that Apple had...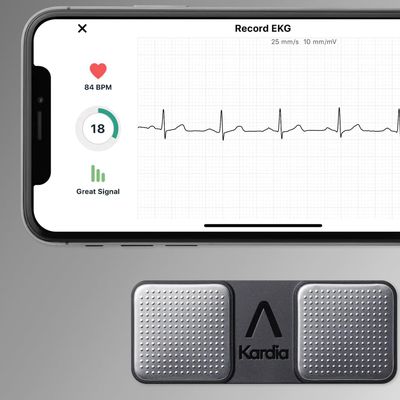 Apple today filed a patent infringement lawsuit against AliveCor, a company that has developed the ECG "KardiaBand" designed for the Apple Watch, among other ECG-focused products. AliveCor and Apple are already in the midst of a legal battle following an ITC complaint and antitrust lawsuit that AliveCor filed last year According to Apple, AliveCor's product line has not been successful with...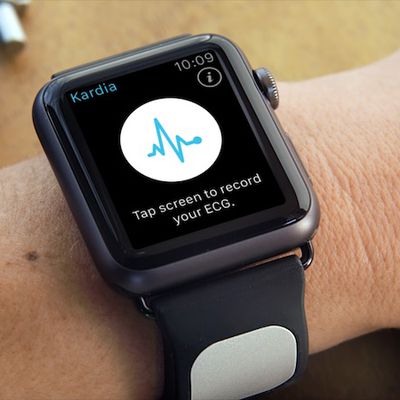 Apple must face claims it illegally monopolized the U.S. market for heart-rate monitoring apps on Apple Watch, a California-based federal judge said on Monday. AliveCor, a company that that markets an ECG "KardiaBand" for the Apple Watch, filed an antitrust lawsuit against Apple in May 2021 accusing the Cupertino company of changing the heart-rate algorithm for the Apple Watch to gain an...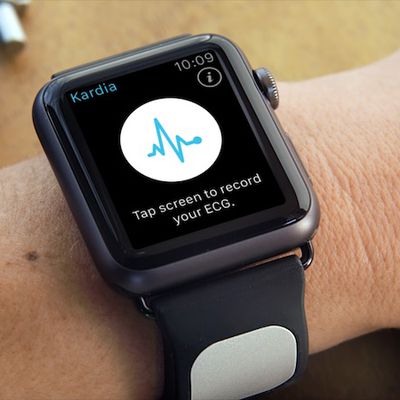 AliveCor, a company that that has developed an ECG 'KardiaBand' for the Apple Watch, today filed an antitrust lawsuit against Apple that accuses the Cupertino company of "monopolistic conduct." According to AliveCor, Apple's decision to exclude third-party heart rate analysis providers from the Apple Watch has harmed AliveCor and impacted patients and consumers. To go along with the...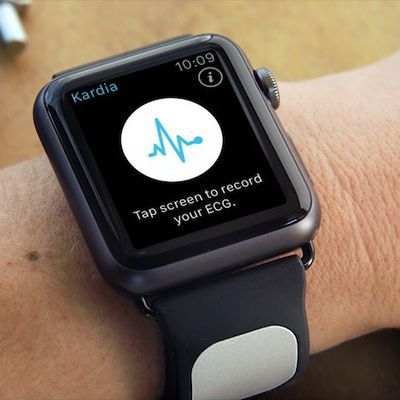 AliveCor, the company that makes an FDA-approved EKG band for the Apple Watch called KardiaBand, teamed up with the Mayo Clinic for a new study that suggests an AliveCor EKG device paired with artificial intelligence technology can non-invasively detect high levels of potassium in the blood. A second study conducted by the Cleveland Clinic also confirms the KardiaBand's ability to accurately...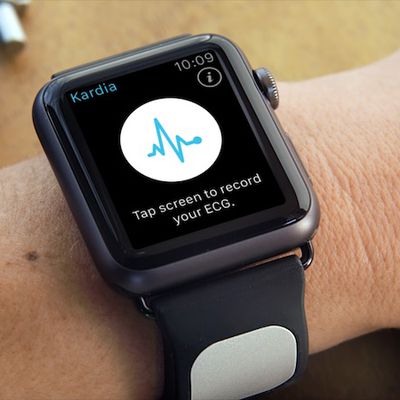 Medical smartphone accessory company AliveCor this week received FDA-approval for its EKG Kardia Band, the first medical-grade accessory for Apple Watch. The band has been available in Europe for some months, but the product's clearance by the FDA means it can now be sold in the United States. The Kardia Band for Apple Watch has an integrated metallic sensor in the strap that enables it to...