Apple Begins Selling Refurbished AirPods Pro 2 With Lightning Case in Select Countries
Apple in recent days began selling refurbished second-generation AirPods Pro for the first time in select European countries, including the U.K., Austria, Belgium, Germany, Ireland, the Netherlands, Poland, and Switzerland.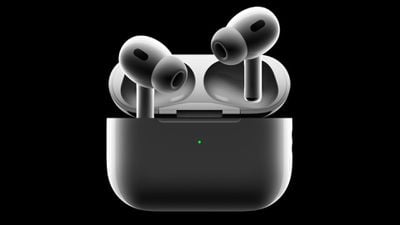 Importantly, these are the second-generation AirPods Pro with a Lightning/MagSafe charging case, originally released in November 2022. Apple updated the second-generation AirPods Pro with a USB-C/MagSafe charging case and a few other changes in September 2023, but those are not yet available on Apple's refurbished store.
The refurbished AirPods Pro are discounted by approximately 15% compared to original pricing. Apple says all of its refurbished products undergo "full functionality testing" and are "put through a thorough cleaning process and inspection."
Keep in mind that there are often better deals available from third-party resellers, although deals in European countries can be harder to find. In the U.S., brand new AirPods Pro with a USB-C charging case are currently on sale for $189.99 on Amazon, so U.S. customers should avoid purchasing these refurbished ones once available there.
Apple began selling refurbished third-generation AirPods earlier this year.