Kuo: No Apple Watch Ultra 3 Next Year?
There are currently no signs of an "Apple Watch Ultra 3" being in development within Apple's supply chain, analyst Ming-Chi Kuo said today. As a result, he believes the likelihood of a new Apple Watch Ultra being released in 2024 is "decreasing."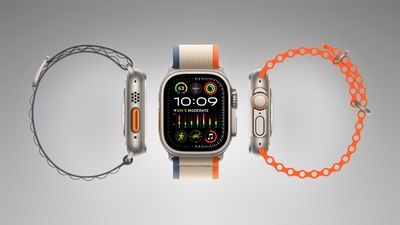 "If Apple doesn't officially kick off the Apple Watch Ultra 3 project by December, it's almost confirmed that we won't see a new Apple Watch Ultra in 2024," said Kuo.
If the Apple Watch Ultra is not updated next year, Kuo believes it is likely because Apple "needs more time to develop innovative health management features" and "address issues" related to micro-LED production. A new Apple Watch Ultra with a larger 2.1-inch micro-LED display is rumored to launch in 2025 or 2026.
This prediction comes just over a month after the Apple Watch Ultra 2 was released. Key new features of the Ultra 2 include a 50% brighter display with up to 3,000 nits of peak brightness, a faster S9 chip, a "Double Tap" gesture for interacting with the watch without touching the screen, on-device Siri, an increased 64GB of internal storage, and more. The original Apple Watch Ultra was released last year, so the models launched one year apart.