Several App Store Employees Fired in China for Accepting Free Meals and Nightclub Trips From Developers
At least five employees who worked for the App Store in China have been fired for inappropriate conduct with developers and consultants, according to a report from The Information.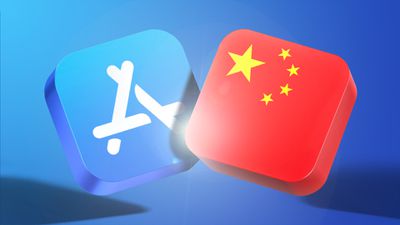 ‌App Store‌ employees with review and editorial roles are not supposed to meet with developers, but an internal audit raised suspicions about half a dozen workers, leading to an investigation. Apple found that the employees had accepted free meals and nightclub outings from developers and consultants that operate businesses claiming they can get games featured in the ‌App Store‌.
The employees involved did not approve apps and would not have been able to get apps added to the ‌App Store‌ or removed from the ‌App Store‌, but they did have the power to feature ‌App Store‌ apps to get them more views. It is not clear if the employees featured the apps of developers that they interacted with inappropriately.
In a statement, an Apple spokesperson said that Apple expects employees to abide by its business conduct policies.

"Without commenting on the specific allegations of this report, Apple expects its employees worldwide to abide by its very strong ethics and business conduct policies. We thoroughly investigate reports of improper conduct and when appropriate will not hesitate to take immediate action up to and including termination."
According to former Apple employees, Apple aims to keep ‌App Store‌ employees and developers separate, and it also tries to limit interactions of different ‌App Store‌ departments to prevent confidential developer information from being shared and to limit the influence that developers have over employees.
The Information's report also details the firing of an ‌App Store‌ employee who allegedly sexually assaulted an employee at Mihoyo, the Chinese developer behind mobile game Genshin Impact. Additional detail on the ‌App Store‌ issue in China can be found in The Information's full article.