iOS 17.1 Fixes iPhone Display Image Retention Issue
The iOS 17.1 update that Apple is set to release in the near future addresses an issue that "may cause display image persistence," according to Apple's feature notes for the software.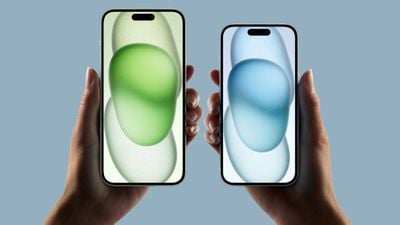 Since the launch of the iPhone 15 models, there have been sporadic reports of severe screen burn-in impacting the new devices. There was speculation that it might be a hardware issue with the OLED display, but based on the iOS 17.1 update, Apple has found and addressed a software problem that mimicked screen burn-in.

Image via MacRumors reader Josh


While most of the reports of display problems were coming from ‌iPhone 15‌ users, there were also some users with iPhone 13 Pro and iPhone 12 Pro devices that saw similar issues, which is likely why Apple's release notes do not mention the ‌iPhone 15‌ specifically.
Those who have noticed "burn-in" on their iPhones should update to iOS 17.1 to ensure that it solves the problem.
The iOS 17.1 update also addresses a number of other bugs. It fixes an issue that could cause the Significant Location privacy setting to reset when transferring or pairing an Apple Watch for the first time, plus it addresses a bug that could cause custom and purchased ringtones not to appear as options for a text tone.
There is a fix for an issue that could cause the ‌iPhone‌ keyboard to be less responsive, and Apple says that it has added crash detection optimizations for the iPhone 14 and ‌iPhone 15‌ models to further refine how the iPhones respond when a vehicle crash event is detected.