Apple Silicon Macs Running Linux Receive Major Gaming Update
The Asahi Linux project has released the first conformant OpenGL ES 3.1 drivers for Apple silicon Macs in a significant update for improved gaming performance on Macs running the Linux operating system.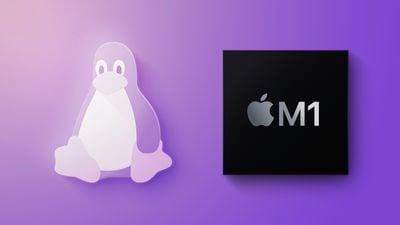 The Asahi Linux project is a collaborative effort aimed at bringing the Linux operating system to Macs that contain M1 or M2 chips. The OpenGL ES 3.1 drivers represent the first time that conformant GPU drivers have been made available for Apple's newest hardware running on the Linux platform.
Conformant drivers meet specific industry standards, ensuring that they function correctly with various applications. The OpenGL ES 3.1 drivers have apparently undergone extensive testing, including tens of thousands of individual tests, to ensure that they meet the necessary criteria. The drivers are recognized as conformant by Khronos, the organization responsible for overseeing the standards related to OpenGL.
Unlike Apple's proprietary drivers for the GPUs integrated into the M1- and M2-series SoCs, which do not conform to standard graphics APIs such as Vulkan, OpenGL, or OpenGL ES, the drivers released by the Asahi Linux team are in line with these official standards. This means that users running Linux on Apple silicon can expect more stable and predictable performance from graphics-intensive applications, such as games, ostensibly marking a significant milestone in the development of Linux support for Apple's latest Mac hardware.