College Football Could Be Coming to Apple TV+ as Apple Courts Pac-12
Apple appears to be working on a deal to secure the rights to college football games, as it has proposed a deal to the Pac-12. According to ESPN, Pac-12 commissioner George Kliavkoff on Tuesday presented the conference with a potential subscription-based Apple streaming deal.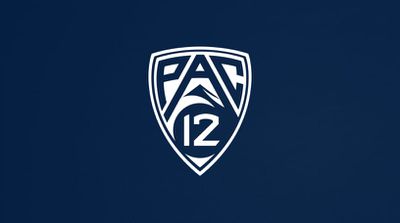 The Pac-12 television contract expires after this school year, giving Apple an in for negotiating a new deal. So far, the Apple streaming deal is the "likely leader," but no deal has been reached.
A deal with Apple would begin in the 2024-2025 season and would be short-term to begin with. The terms would be similar to Apple's partnership with MLS, with Apple offering a standalone subscription and Apple in turn getting exclusive streaming rights.
According to sources, the first year of what's expected to be a relatively short-term contract with Apple would start in 2024-25 and begin relatively low to the league's hopes. But the deal, sources said, would incrementally improve and potentially be competitive with its peers in the Big 12 and ACC down the road, provided certain subscription numbers are met.
Pac-12 includes the University of Arizona, Arizona State University, UC Berkeley, University of Oregon, Stanford University, Oregon State University, University of Utah, University of Washington, and Washington State University, though there are additional affiliate members. Pac-12 members are concerned about a drop in viewership should the traditional broadcast model be abandoned in favor of streaming.
A Pac-12 streaming deal needs to provide the money and exposure that the universities are looking for. The Big 12 Conference inked deals with ESPN and Fox, with teams set to earn an average of $31.7 million annually, so Apple would need to come close to that.