Apple Threatens to Pull FaceTime and iMessage in the UK Over Proposed Surveillance Law Changes
Apple says it will pull services including FaceTime and iMessage in the UK if plans to amend surveillance legislation that would require tech companies to make major security and privacy changes go ahead (via BBC News).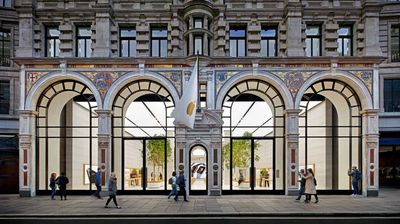 The UK government is planning to update the Investigatory Powers Act (IPA), which came into effect in 2016. The Act of Parliament allows the British Home Office to force technology companies to disable security features like end-to-end encryption without telling the public. The IPA also enables storage of internet browsing records and authorises the bulk collection of personal data in the UK. Due to the secrecy surrounding these demands, little is known about how many have been issued and complied with.
Currently, this process involves independent oversight via a review process and tech companies can appeal before having to comply. Under the proposed update to the IPA, disabling security features without informing the public would have to be immediate.
The UK government started an eight-week consultation process on the proposed amendments to the IPA open to professional bodies, interest groups, academia, and the wider public. Apple has submitted a nine-page-long document condemning many of the changes.
The company opposes the requirement to inform the Home Office of any changes to product security features before they are released, the requirement for non-UK-based companies to comply with changes that would affect their product globally, and having to take action immediately if a request to disable or block a feature is received from the Home Office without review or an appeals process.
Apple also highlighted that some requested feature changes would require a software update, so could not be implemented without public knowledge. The proposals "constitute a serious and direct threat to data security and information privacy" that would affect people outside the UK, Apple claims.
The company added that it would not make changes to security features specifically for one country that would weaken a product for all users, suggesting that services like ‌FaceTime‌ and iMessage will simply be removed in the UK if the amendments proceed.
Apple, WhatsApp, and Signal also oppose a clause in the UK's proposed Online Safety Bill that would allow its communications regulator to require companies to install technology to scan for CSAM in encrypted messaging apps and other services. Signal has threatened to leave the UK over the matter.
Note: Due to the political or social nature of the discussion regarding this topic, the discussion thread is located in our Political News forum. All forum members and site visitors are welcome to read and follow the thread, but posting is limited to forum members with at least 100 posts.