Apple No Longer Offers Interest-Free Financing in Canada
Apple stopped offering interest-free financing for new iPhone, iPad, and Mac purchases in Canada as of earlier this month, as noted on Reddit. Going forward, APRs range from 4.99% to 7.99% to finance these products over 12 or 24 monthly payments.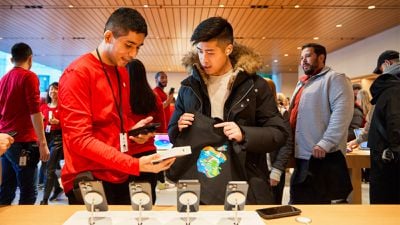 For example, Apple says a customer who purchases an iPhone for $1,099 would have a monthly payment of $49.70 for 24 months. The customer would pay a total of $1,192.79 over this term, including $93.79 in interest charges.
The current financing offers available:
iPhone: 7.99% for 24 months
iPad: 4.99% for 12 months
Mac: 4.99% for 12 months
The change comes after Apple's financing partner PayBright was acquired by Affirm in 2021. Apple's website says financing is now provided by Affirm.
Many of Apple's financing options in the U.S. are not available in Canada, including Apple Card Monthly Installments, Apple Pay Later, and the iPhone Upgrade Program, leaving customers in the country with few options beyond Affirm.