Apple Highlights Ways to Watch WWDC 2023 Keynote, Lets Developers Sign Up for Activities
Ahead of WWDC, Apple is getting developers and fans hyped for the event, today highlighting some of the ways that the WWDC keynote can be watched. WWDC can be viewed through Apple.com on the Events page or through the Apple Developer app.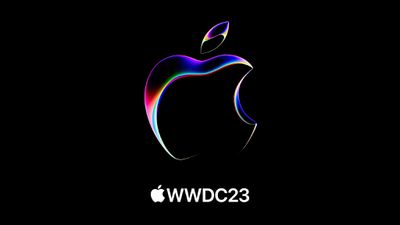 Apple also plans to offer the live stream through the Apple TV app and on YouTube, with the YouTube stream live as of this morning.
Apple says that those who use the Apple Developer app to watch the keynote can use the SharePlay feature to view it alongside friends, making it easy to chat about the various announcements.
Apple is now allowing eligible developers to sign up for WWDC activities, including chats with Apple engineers, designers, and other Apple experts. There are numerous Q&A sessions, icebreakers, and Meet the Presenter activities, which are hosted through Slack.
Some of the available Activity topics include Augmented Reality, Design, App Store, Health and Fitness, Developer Tools, Maps and Location, Privacy and Security, System Services, and more.
Apple is also offering Sessions and Labs, which will be available after the keynote event.
This year's WWDC keynote is expected to focus on Apple's AR/VR headset, which is rumored to be making its debut at the event. Apple's WWDC tagline is "Code new worlds," which appears to be an obvious hint about the new xrOS platform that will run on the headset.