iPhone 16 Rumored to Have Vertical Camera Layout Like iPhone 12
The rear camera lenses on the lower-end iPhone 16 model will be arranged in a vertical layout, according to information shared today by Twitter account @URedditor. The design change would presumably extend to the iPhone 16 Plus as well.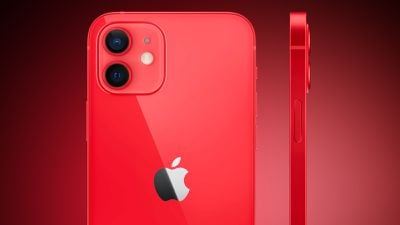 Vertically-arranged rear camera lenses on iPhone 12
Apple switched to diagonally-arranged rear camera lenses with the iPhone 13 and iPhone 13 mini, and the design carried over to the iPhone 14 and iPhone 14 Plus. The diagonal layout is expected to continue with the iPhone 15 and iPhone 15 Plus later this year, but the devices will apparently be the final models to use the design.
If this rumor proves to be accurate, the iPhone 16 would be returning to a vertical layout last seen on the iPhone 12 and iPhone 12 mini. The leaker said this change will make the device "instantly recognizable" as the latest model, at least when combined with other newer design aspects like the Dynamic Island and a USB-C port.
It's unclear why Apple might be planning this change beyond aesthetics. When the iPhone 13 and iPhone 13 mini launched, Apple simply said "a redesigned rear camera layout with diagonally arranged lenses enables the advanced dual-camera system," so perhaps Apple has figured out a way to fit camera components within a vertical orientation again.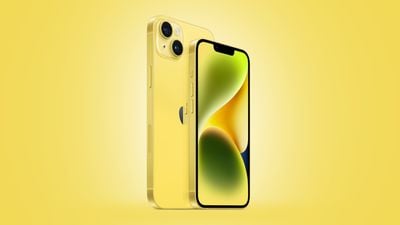 Diagonally-arranged rear camera lenses on iPhone 14 and iPhone 14 Plus
Apple is expected to announce the iPhone 16 in September 2024, so the device is still far away from launching, and the design plans could change.
Bigger changes are expected for the iPhone 16 Pro and iPhone 16 Pro Max, which will reportedly feature larger 6.3-inch and 6.9-inch displays, respectively. Those devices have triple-lens rear camera systems, so the vertical layout would not apply.
@URedditor accurately revealed some details about App Clips before the feature launched in 2020, and is more recently known as the first source to share an alleged real-world image of the iPhone 15 Pro with a USB-C port, and various other iPhone 15 details. We'll have a better idea of the source's credibility after the iPhone 15 launches.