15-Inch MacBook Air With M2-Like Chip Spotted in Developer Logs
An unreleased 15-inch MacBook Air with a processor "on par" with the M2 chip has been spotted in App Store developer logs, according to Bloomberg's Mark Gurman. The long-rumored laptop will likely be released by WWDC in June.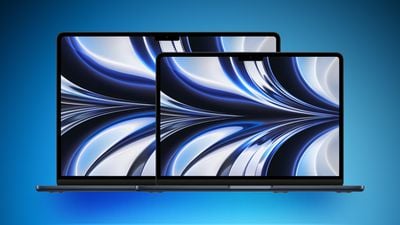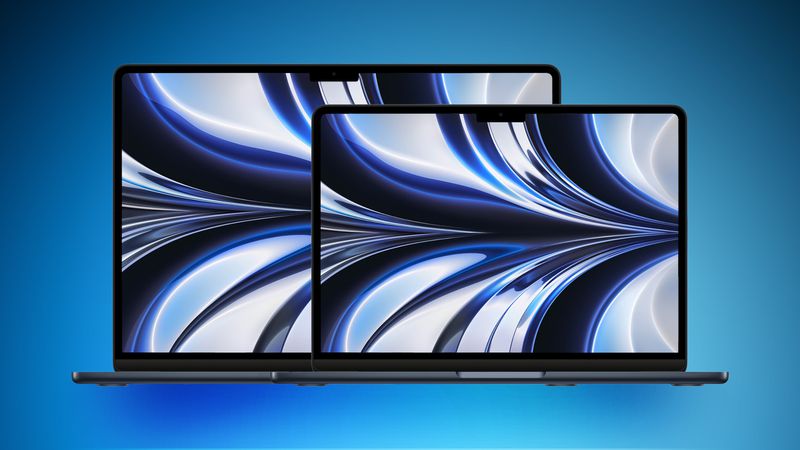 The report indicates that the chip in the new MacBook Air configuration spotted in the logs has an 8-core CPU and 10-core GPU, just like the M2 chip, along with 8GB of RAM. The laptop has the model identifier "Mac 15,3" and is listed as running macOS 14, which is expected to be announced at WWDC alongside iOS 17 and other updates. The new Air is also listed with a display resolution equal to that of the 14-inch MacBook Pro.
There have been conflicting reports about which chip the 15-inch MacBook Air will use, but the developer logs and Gurman saying the M3 chip is "coming later" suggest that the initial 15-inch model will be powered by the M2 chip, like the 13-inch model.
A larger MacBook Air was first rumored in 2021, with production of 15-inch display panels reportedly ramping up in recent months. It's unclear exactly when the laptop would be released, but it will likely be announced by WWDC, which begins June 5. Apple announced the 13-inch MacBook Air with the M2 chip at WWDC last year.
Apple is also working on an updated 13-inch MacBook Air, according to Gurman.