iOS 16.4 and macOS 13.3 Gain Multiple New Shortcut Action Options
The iOS 16.4, iPadOS 16.4, macOS 13.3, and watchOS 9.4 updates add a long list of new actions and improvements to the dedicated Shortcuts app that is available on Apple's iPhones, iPads, Macs, and Apple Watches.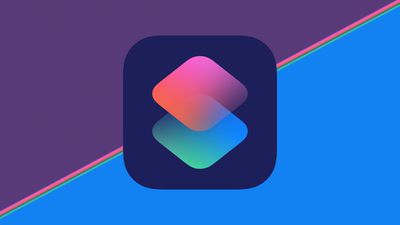 There's now a Find Books action for locating content in the Books app, along with an Intercom action for sending announcements to HomePods in your home through iOS devices. There are dedicated actions for activating always-on display on supported devices, and on the Mac, there are options for logging out and putting a Mac to sleep.
Find Books searches your library for books or PDFs matching a given title, author, genre, purchase date, or content type on iOS and macOS
Intercom broadcasts announcements to your home on iOS and watchOS
Set VPN connects, disconnects, or sets the On Demand setting for any VPN on iOS and macOS
Set AirDrop Receiving sets the AirDrop Receiving preference to Everyone, Contacts Only, or Nobody on iOS and macOS
Set Stage Manager enables or disables and changes the settings for ‌Stage Manager‌ on iPadOS and macOS
Set Announce Notifications toggles the Announce Notifications setting on iOS and watchOS
Set Silence Unknown Callers toggles the Silence Unknown Callers setting on iOS
Set Night Shift and Set True Tone toggle the display settings on iOS and macOS
Set Always-On Display toggles the Always-On Display on supported iOS devices
Find Apps finds and filters apps installed on macOS
Find Displays finds and filters displays on macOS
Shut Down, Restart, and Lock Display are now available on iOS and macOS
Log Out, Sleep and Put Display to Sleep are now available on macOS
Several actions have also been updated. Find Photos, for example, can be used to find screen recordings, and the Get Device action can now show the OS build number.
Move Window now allows moving a window to a display on macOS
Ask for Input has a new "Allow Multiple Lines" option, which can be disabled for single-line text input
Find ‌Photos‌ can now find screen recordings
Find Contacts now filters by birthday more accurately
Get Device Details can now get the OS build number
Get Device Details now rounds numbers, including the current battery level, volume, and brightness, to remove unnecessary decimal digits
Set Playback Destination now works when run from Siri
Play Music once again resumes currently playing music if no music is passed as input
Run AppleScript can now produce dictionaries as output from AppleScript records
Nothing now produces a variable with zero items, instead of producing no variable at all
Repeat can now be set to run 0 times
These actions and updated action options can be found in the Shortcuts app on iPhones, iPads, Macs, and Apple Watch models running iOS 16.4, iPadOS 16.4, macOS Ventura 13.3, and watchOS 9.4, respectively.