WhatsApp Testing 'Expiring Groups' Feature to Easily Leave Redundant Chats
WhatsApp is testing a new feature that will allow group chat memberships on the encrypted platform to expire after a set period of time.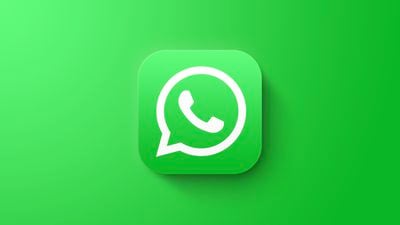 A large part of what makes the Meta-owned messaging service so popular is its continual development of new group chat features, and the latest one aims to be a solution to the common problem of so-called "zombie groups."
The term refers to groups that have been set up temporarily to organize a one-off event like a birthday, and end up outlasting their usefulness after the event in question. Such groups can cause redundant clutter in the app and become a distraction to members if others in the group are still in conversation.
WhatsApp is clearly aware of the problem, as indicated by another beta discovery courtesy of WABetaInfo. A new "Expiring Groups" setting will let users set a specific expiration date for their WhatsApp groups. "When enabled, you will be prompted to clean up groups on their expiration date," reads the explanatory text for the UI option.
"When this feature is released, users will be able to choose from various expiration options such as one day, one week, or a custom date, and they will also have the ability to remove an expiration that was previously set in case they change their mind," explains WABetaInfo, who adds that the option is for individuals, "as it will not apply to other group participants."
The feature appears in a version 23.5.0.71 submitted by WhatsApp developers through the TestFlight Beta Program. It's not clear when it will be ready to go live, but the fact that it is in active development is likely to come as welcome news to users with lots of group memberships.
Meanwhile, another feature WhatsApp is reportedly working on may help users avoid spam calls on the platform. According to WABetaInfo, the feature will offer the ability to silence calls from unknown numbers, although silenced calls will still be visible in the Notification Center and the calls list.
The latter feature is being developed in response to a problem introduced by WhatsApp's Communities feature, which has reportedly opened up numbers to random calls and group chat invites from unknown users.