Apple Now Testing iOS 16.5 Internally as One of Final Updates Before iOS 17
Apple ramped up testing of iOS 16.5 internally this month, according to mounting evidence of the update in our website's analytics logs. iOS 16.5 will likely be one of the last notable updates before Apple announces iOS 17 at WWDC in June.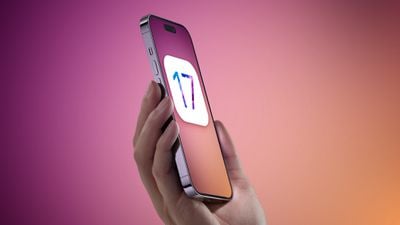 It's unclear what features will be introduced with iOS 16.5, but the wait continues for some previously-announced features, including the Apple Card savings account, Apple Music Classical app, and iMessage Contact Key Verification security option. Apple Pay Later is also coming soon, but is expected to be enabled with a server-side update.
As for iOS 17, Bloomberg's Mark Gurman this week said he has yet to hear about "anything especially game-changing" planned for the iPhone, but the update is still months away and there could still be some notable features uncovered.
iOS 17 will introduce Apple's next generation of CarPlay, which will offer deeper integration with vehicle functions like the A/C and FM radio, support for multiple displays across the dashboard, increased personalization, and more. Apple said the first vehicles with next-generation CarPlay would be announced in late 2023, with committed brands including Acura, Audi, Ford, Honda, Mercedes-Benz, Nissan, Porsche, Volvo, and others.
iOS 17 is also expected to allow alternative app stores on the iPhone in Europe, as required by the Digital Markets Act. Gurman previously reported that the change would be implemented by mid-2024 as part of a later version of iOS 17.
In the meantime, Apple has made the first iOS 16.4 beta available to developers and public testers. The update includes a range of new emoji, support for web push notifications, Podcasts app improvements, and a change that will prevent iPhone users from getting access to the iOS 17 developer beta for free when it becomes available.
WWDC typically begins in early June. At the weeklong developers conference, Apple will also announce macOS 14, watchOS 10, tvOS 17, and reportedly the realityOS/xrOS operating system for Apple's long-rumored AR/VR headset.