New 16-Inch MacBook Pro Offers Up to 22 Hours Battery Life – Longest Ever in a Mac
Apple's new 16-inch MacBook Pro model features up to 22 hours of battery life – the longest battery life ever offered in a Mac.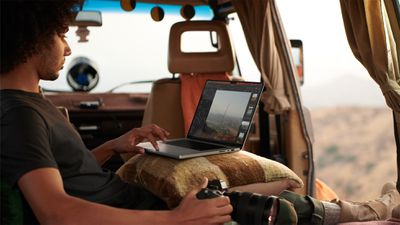 Both of the new 14- and 16-inch MacBook Pro models offer one additional hour of battery life over their predecessors, rising from 17 to 18 hours on the 14-inch model and 21 to 22 hours on the 16-inch model. For comparison, both the M1 and M2 MacBook Air offer 18 hours of battery life, while the 13-inch MacBook Pro offers 20 hours of battery life.
While the new MacBook Pro models have the same battery capacities as their predecessors, Apple says that the ‌M2‌ Pro and ‌M2‌ Max chips deliver improved efficiency to prolong battery life and reduce the energy they consume over their lifetime compared to the M1 Pro and M1 Max chips from the previous generation.