Apple Reportedly Working on Touchscreen Macs, Including MacBook Pro
Despite years of resistance, Apple is now working on adding touchscreens to Macs, according to a report today from Bloomberg's Mark Gurman. The report claims that a new MacBook Pro with an OLED display could be the first touchscreen Mac in 2025.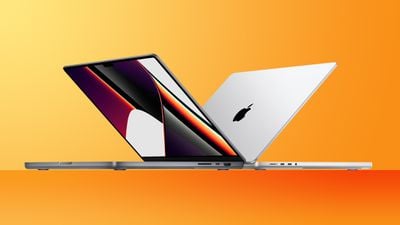 Gurman said Apple engineers are "actively engaged in the project," indicating that the company is "seriously considering" producing touchscreen Macs. The first MacBook Pro with a touchscreen would retain a traditional laptop design with a trackpad and a keyboard, but the display would gain support for touch input like an iPhone or iPad.
The first touchscreen Macs are likely to use macOS, as Apple is not actively working to combine iPadOS and macOS, according to the report. iPhone and iPad apps are available on Macs with Apple silicon chips, though, unless a developer opts out.
Apple has repeatedly dismissed the idea of a touchscreen Mac over the years, so this would be a major reversal in philosophy for the company if it moves forward with these plans. In 2010, for example, Steve Jobs said that "touch surfaces don't want to be vertical" due to arm fatigue associated with holding up a finger to the screen. And in 2021, Apple's hardware engineering chief John Ternus
said
the Mac was "totally optimized for indirect input" and said the company did not feel there was a good reason to change that at the time.