Studio Display Shipping Estimates Have Significantly Improved
Four months after Apple released the Studio Display, shipping estimates for the display are finally showing significant improvement in many countries.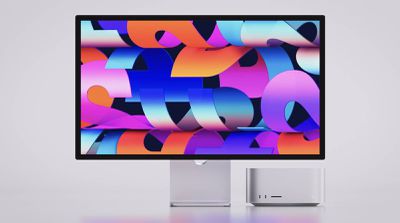 While the Studio Display was estimated for delivery in 8-10 weeks as of May, and in 6-8 weeks as of June, Apple's online store now shows a much shorter 1-2 week delivery estimate for new orders in the United States. These timeframes apply to the $1,599 configuration of the Studio Display with standard glass and a tilt-adjustable stand, with upgraded configurations still facing lengthier but improving shipping estimates.
In Canada, a Studio Display ordered today can be delivered by Apple as early as July 26, and UK orders are facing a 3-4 weeks wait.
Introduced alongside the Mac Studio in March, the Studio Display is a standalone display that serves as a lower-priced alternative to Apple's Pro Display XDR. The display features a 27-inch screen with 5K resolution, a 12-megapixel Ultra Wide camera with Center Stage, a six-speaker sound system with Spatial Audio, one Thunderbolt 3 port, and three USB-C ports. Upgrade options include nano-texture glass and a height-adjustable stand.