Apple Announces Apple Podcasts Subscriptions
Apple today announced Apple Podcasts Subscriptions, allowing users to unlock additional podcast benefits such as ad-free listening, access to additional content, and early or exclusive access to new series.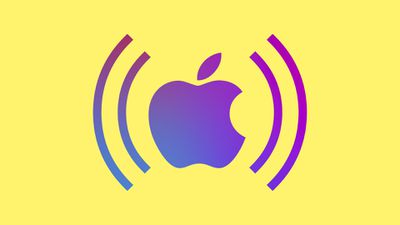 Apple says that users will be able to enjoy a range of premium subscriptions from NPR, the Los Angeles Times, Sony Music Entertainment, and more. Listeners will also be able to access channels, which are groups of shows that feature unique titles, descriptions, and artwork. ‌Apple Podcasts‌ Subscriptions will be available in over 170 countries in May.
With iOS 14.5, the Podcasts app is gaining a major redesign with an enhanced Search tab and updated pages for shows and episodes. There's also a new Smart Play button that lets users automatically start the latest episode from episodic shows. Additionally, users can download individual episodes for offline playback, making podcast listening more accessible.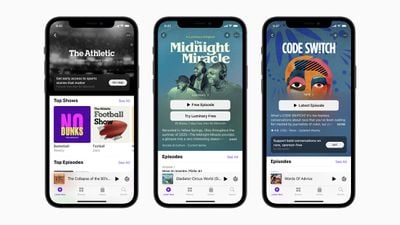 Apple also unveiled a new Apple Podcasts for Creators website that is designed to help creators learn more about podcasting. Creators can also now access an updated ‌Apple Podcasts‌ Connect dashboard that has new features to make it easier to manage shows on ‌Apple Podcasts‌, and creators can use the site to enroll in the Apple Podcasters Program to access the tools needed to build and distribute premium subscriptions on ‌Apple Podcasts‌.
This story was part of our live coverage of Apple's ongoing "Spring Loaded" event today. Read our live blog for a recap of other announcements.