Apple Surprisingly Sticking With Intel Chips for One Last Mac
Despite having begun the transition towards using its own custom silicon across the Mac product lineup, somewhat surprising recent rumors have suggested that Apple may continue to use Intel chips for one Mac model.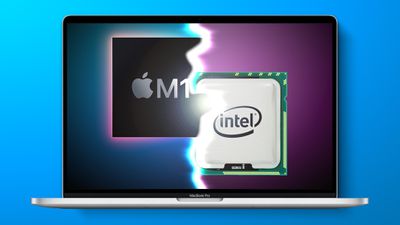 Last year at WWDC, Apple announced plans to transition away from Intel chips to Macs built with its own Apple Silicon, such as the M1 chip, starting in late 2020. It set out its intention to transition the Mac lineup to Apple Silicon within two years.
With ‌Apple Silicon‌ now powering the Mac mini, MacBook Air, and entry-level MacBook Pro, other models such as the iMac and 16-inch MacBook Pro are expected to follow this year. Considering the advantages of ‌Apple Silicon‌ chips, such as lower power consumption and better performance, it has been believed that Apple would quickly transition the entire Mac lineup away from Intel toward ‌Apple Silicon‌. Now, reports are indicating that Apple may be unexpectedly keeping Intel processors for one Mac model in particular.
Rumors began with reliable leaker known as "L0vetodream," who suggested in November 2020 that new Macs coming as late as the second half of 2021 will include models with both ‌Apple Silicon‌ chips and Intel processors. According to a recent report by Bloomberg's Mark Gurman, the new model with an Intel processor will be a Mac Pro.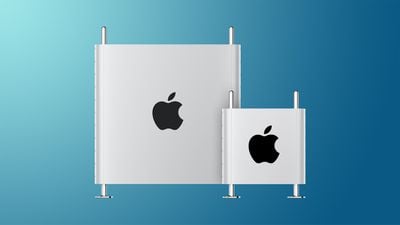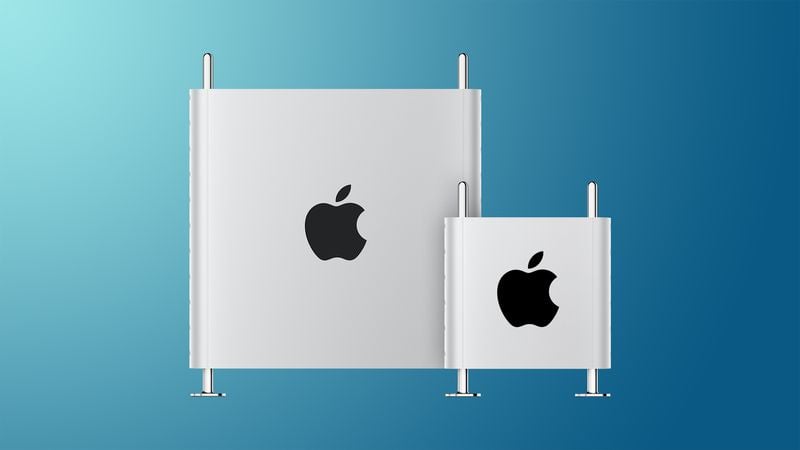 The machine is believed to be a direct successor to the current modular ‌Mac Pro‌ tower and share its design. In addition to this, Gurman notes that Apple will launch a second, smaller ‌Mac Pro‌ with a Power Mac G4 Cube-style design and a more powerful ‌Apple Silicon‌ processor, to provide customers with a model boasting better performance and the latest technology.
The ‌Mac Pro‌ is the most logical candidate to keep Intel chips, as some professionals require software or features such as Boot Camp that do not work with ‌Apple Silicon‌ and the machines currently use advanced Intel Xeon W processors with up to 28 cores that likely pose the biggest challenge for Apple to surpass with its own chips. As a result, the ‌Mac Pro‌ will likely be the final machine in the Mac lineup to transition from Intel to Appel Silicon technology.
Late last year, Bloomberg reported that Apple plans to launch the new, smaller ‌Mac Pro‌ with ‌Apple Silicon‌ by the end of 2022, but it could arrive as soon as this year.