Apple Announces Swift Student Challenge Winners Ahead of WWDC Next Week
Apple today highlighted some of the winners of its Swift Student Challenge ahead of WWDC 2020 next week, including Sofia Ongele, Palash Taneja, and Devin Green. There are 350 winners in total from 41 countries and regions.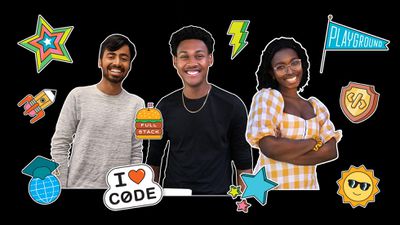 Apple profiled three other winners in an App Store story, including Lars Augustin, Maria Fernanda Azolin, and Ritesh Kanchi. Starting today, developers who submitted their applications can find out their status by signing in to the Challenge website with the Apple ID they used to submit their application, according to Apple.
Additional winners include Vincenzo Emmanuel Di Gennaro, Ailton Vieira Pinto Filho, Valentin Silvera, Karina Tronkos, Eliza Carvalho, Victor Kreniski, and Pasquale Vittoriosi.
In a normal year, the winners would have received free admission and accommodations for WWDC in San Jose, but this year's event is being held virtually. Each winner will still receive an exclusive WWDC 2020 jacket and pins and access to one-on-one developer labs with Apple engineers without paying for Apple Developer Program membership.
As in previous years, the newly named Swift Student Challenge tasked students with creating an interactive scene in a Swift playground that can be experienced within three minutes, as a way of showing Apple their coding abilities and creativity.
WWDC begins with a virtual keynote on Monday at 10 a.m. Pacific Time.