Apple CEO Tim Cook to Deliver Virtual Commencement Address for Ohio State University Students
Apple CEO Tim Cook will deliver the commencement address at Ohio State University's virtual commencement event that's set to take place on May 3, Ohio State President Michael Drake announced today.
The event, which will be live streamed, will kick off at noon local time, with 12,000 diplomas to be awarded virtually to students. The broadcast will include Cook's commencement speech, musical performances, and with Drake and university officials in traditional commencement regalia at Ohio Stadium, which will be empty of students.
"I am delighted to welcome Tim Cook as our spring commencement speaker," Drake said. "We are grateful for Mr. Cook's participation in this important tradition and know his unique insights will guide Buckeyes as they continue to innovate the future."
Ohio State has an ongoing relationship with Apple and in 2017, established an education and research partnership with Apple through the university's Digital Flagship initiative, which features an iOS design library and provides students with opportunities to learn coding skills.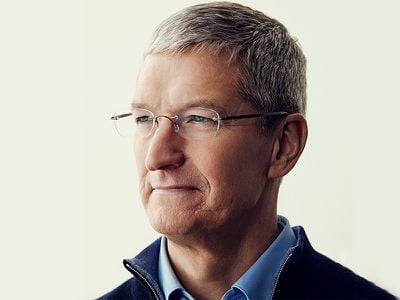 Cook often attends commencement events at universities to inspire and motivate students. He has spoken at Stanford, Tulane, MIT, George Washington University, Auburn University, and more.
(Thanks, Joe!)