WSJ Profiles 'The Blevinator,' Apple's VP of Procurement Who Handles Supplier Negotiations
The Wall Street Journal today published a profile of Tony Blevins, Apple's vice president of procurement, providing an inside look at Apple's corporate culture and what Blevins does for the company.
As Apple's vice president of procurement, Blevins' job is to get suppliers to cut their prices, and he will apparently stop at little to score a favorable deal for Apple, which has earned him the nickname "the Blevinator."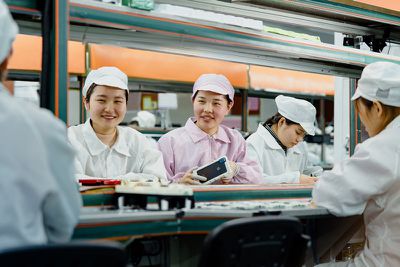 Blevins was, for example, the key driver behind encouraging Apple suppliers to deprive Qualcomm of royalty payments during Apple's ongoing dispute with the chipmaker. He negotiates with suppliers, enforces manufacturing details, and manages semiconductor suppliers.
His negotiating skills are so important to Apple that Cook tapped him to manage negotiations for Apple's spaceship-shaped Apple Park campus. When getting bids for the curved glass used for the structure, he invited glass makers to Hong Kong, put them in separate conference rooms, and went from room to room to get the lowest price, ultimately saving Apple hundreds of millions of dollars.
Blevins does not hesitate to drop suppliers, and in one example, after STMicroelectronics refused to lower the price of gyroscope sensors in 2013 despite Blevins' threats to find a different supplier, STM lost Apple's business.
Blevins is also the go to for making sure that suppliers adhere to Apple's nondisclosure agreements, which can carry fines. In 2017, Japan Display disclosed that it had received orders for liquid crystal displays, and The Wall Street Journal subsequently confirmed that Apple was one of the smartphone makers that had expressed interest in LCDs, leading to trouble for Japan Display.
Mr. Blevins called a top Japan Display executive and accused him of violating Apple's nondisclosure agreement. "Are you stupid?" he said, according to a person familiar with the call.
Apple demanded Japan Display pay $5 million for breaching the non-disclosure agreement. Japan Display didn't pay, but promised to submit news conference materials to Apple before events so Apple can review it. A Japan Display executive told The ‌Wall Street Journal‌ that Apple's supplier agreements are "torturous."
When asked for comment, Blevins opted not to speak to The ‌Wall Street Journal‌, saying "I'm a loyal company guy." The full profile on Blevins, which goes into much more detail, can be read over at The Wall Street Journal.