Apple Files Unreleased Mac in Eurasian Database, Perhaps a 13-Inch MacBook Pro With Scissor Keyboard?
Apple today filed an unreleased Mac with a model identifier of A2289 in the Eurasian Economic Commission database, as spotted by MacRumors. The computer is described as a portable Mac running macOS Catalina.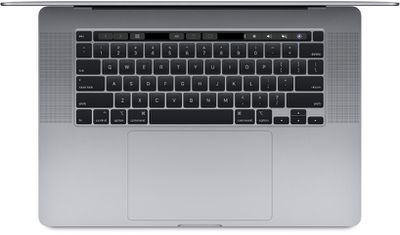 As pure speculation, it is certainly possible that this listing could correspond with the rumored 13-inch MacBook Pro with a scissor keyboard, following in the footsteps of the 16-inch MacBook Pro last October. There is some hope that the 13-inch model will become a 14-inch model, but that remains uncertain.
Apple also filed its rack-mounted Mac Pro, model A2304, which remains listed as "coming soon" on its website. There are also a few existing Apple TV models that were filed merely to reflect tvOS 13.


Eurasian Economic Commission filings like these have foreshadowed the release of new Apple products on numerous occasions, including multiple Mac, iPhone, iPad, iPad Pro, Apple Watch, and AirPods models. The filings are legally required for any encrypted devices sold in Russia and select other countries.