ShopRunner Offers Free Two-Day Shipping From Select Retailers When Using Apple Pay
ShopRunner, a paid membership service that offers free two-day shipping from dozens of online brands, today announced that it is offering its shipping service free to customers who check out with Apple Pay at some ShopRunner retailers.
ShopRunner's service normally costs $79 per year, but it is a perk offered with many credit cards, including the Apple Card.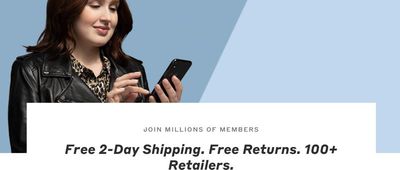 The benefit to the ‌Apple Pay‌ checkout is that no ShopRunner account is required to get the two-day shipping offer - you simply need to use ‌Apple Pay‌ as the payment option when checking out.
Retailers that include Tommy Hilfiger, Calvin Klein, Chico's, White House Black Market, and Soma will begin offering free two-day shipping from ShopRunner with ‌Apple Pay‌ purchases starting next week, while additional popular brands like Cole Haan and Alice + Olivia will begin supporting the feature in December.
Customers will also be given the option to sign up for a complimentary ShopRunner membership by using the Sign in with Apple feature, which will presumably give ShopRunner access even on sites where ‌Apple Pay‌ is not a payment option.
‌Apple Pay‌ vice president Jennifer Bailey said that Apple is "thrilled" to work with ShopRunner on this new benefit.
"With Apple Pay, customers can make easy and secure purchases with just a glance or touch on their iPhone, iPad and Mac," said Jennifer Bailey, Vice President of Apple Pay. "We're thrilled to work with ShopRunner and leading retailers so that even more customers can quickly and conveniently shop online at their favorite brands as we head into the holidays."
ShopRunner works with hundreds of online shops for major brands like Adorama, Fresh, MacMall, Bloomingdales, Lancome, Jockey, American Eagle, Peets, and more, with a full list of partners available on the ShopRunner website.