Apple today announced its earnings results for the second fiscal quarter (first calendar quarter) of 2019, and ahead of the company's upcoming earnings call, Apple CEO Tim Cook shared some remarks on Apple's results with CNBC.
According to Cook, Apple's performance in China improved over the previous quarter and saw greater strength towards the end of the quarter.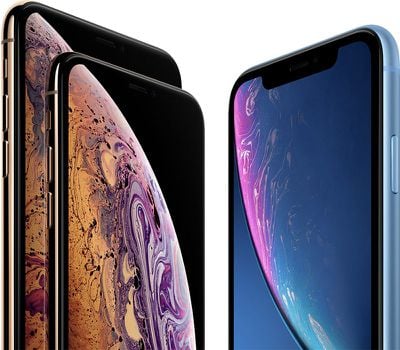 A sales tax cut in the country decreased the price of Apple products, and Apple also made its own pricing adjustments in the country. Cook also told CNBC that the trade relationship between the U.S. and China had improved, resulting in a "much better" tone.

"The tone is much better than it was in the November-December timeframe. I think that affects consumer confidence in a very positive way," Cook said.
Apple had $10.22 billion in sales in its Greater China category, which includes Taiwan and Hong Kong.
During the quarterly earnings call, Cook said that while worldwide revenue was down 17 percent, declines were smaller in the final weeks of the March quarter. Apple says that November and December were the most challenging months, which is an encouraging trend.
Apple reported revenue of $58.02 billion and earnings per share of $2.46. Apple's guidance for the third fiscal quarter of 2019 is $52.5 to $54.5 billion, higher than analyst expectations and an indication that iPhone sales in China are stabilizing.