In a recent interview with TechRadar, Beats president Luke Wood discussed how the company has changed under Apple's leadership, and the upcoming Powerbeats Pro headphones.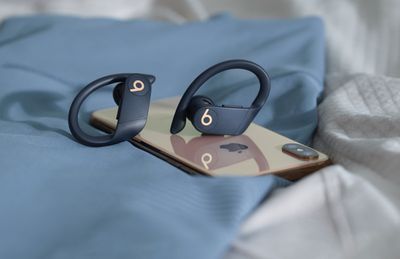 The new ‌Powerbeats Pro‌
According to Wood, the ‌Powerbeats Pro‌ is "the culmination of the full integration of [Beats and Apple] working together from a technological standpoint." The company even took into consideration its reputation for creating bass-heavy products when building the ‌Powerbeats Pro‌.
Wood said the company has "learned the tools of [its] trade" over the years and improved its products, particularly after being acquired by Apple.

"We thought we were pretty good until we got to Apple, and then we started learning what 'good' really was", he admits between sips of green tea.

What was Apple doing that Beats wasn't? "Apple had so much incredible discipline and rigor around product quality" Wood says.
When asked if a Beats product would ever add in biometric sensors for heart rate monitoring, Wood said he doesn't think that will happen: "We never want to labor customers with a bunch of useless, borderline avant-garde tech." He pointed out that many users already have smart watches with this ability, and having it in a headphone would be unnecessary.
Apple announced ‌Powerbeats Pro‌ earlier in the month, with a launch planned for May 2019. The $250 headphones are completely wireless and are sweat and water resistant, with earhooks and tips in four sizes that ensure they will stay put during workouts. Apple said the headphones feature up to nine hours of listening time, and they also come with a charging case like the AirPods.