While Apple has built out a significant network of data centers to support iCloud and other services, it still relies on other companies to help support those services. According to CNBC, Apple has a multiyear agreement with Amazon Web Services that sees Apple paying Amazon $30 million per month.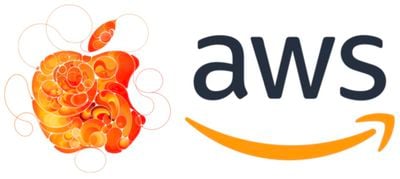 In a February job posting, Apple said it was looking for someone who could "lead and architect our growing AWS footprint."

Indeed, that expenditure is on track to expand.

At the end of March, Apple's spending was on track to average more than $30 million per month in the first quarter of 2019. That would be more than 10 percent higher than a year earlier, according to two people familiar with the spending.
The report's sources indicate that Apple's current agreement with Amazon involves a commitment to spend at least $1.5 billion on AWS over five years, making Apple one of the top customers for Amazon's rapidly growing AWS business.
Apple is of course continuing to invest heavily in its own cloud infrastructure, revealing last December as part of its new Austin campus announcement that it planned to spend $10 billion over five years on U.S. data centers, including $4.5 billion by the end of 2019.