Dutch Antitrust Watchdog to Investigate Whether Apple Gives Itself Preferential Treatment in App Store [Updated]
The Netherlands Authority for Consumers and Markets, or ACM for short, today announced that it will investigate whether Apple abuses its position in the App Store by, for example, giving preferential treatment to its own apps.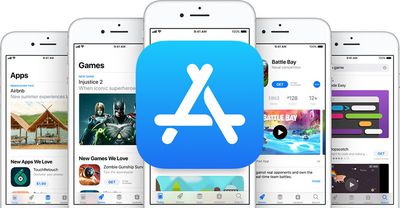 ACM says the investigation will initially focus on Apple because the majority of anticompetitive allegations it has received from other companies and developers have been about the ‌App Store‌. More specifically, the investigation will revolve around Dutch apps for "news media" available in the ‌App Store‌.
ACM board member Henk Don:
To a large degree, app providers depend on Apple and Google for offering apps to users. In the market study, ACM has received indications from app providers, which seem to indicate that Apple abuses its position in the App Store. That is why ACM sees sufficient reason for launching a follow-up investigation, on the basis of competition law.
However, the antitrust watchdog stresses that Apple is innocent unless proven guilty, and also encourages developers to come forward if they experience similar problems with Google's Play Store.
ACM launched the investigation upon completion of its market study that explores the influence of app stores. For numerous apps, the watchdog found that no realistic alternatives to the ‌App Store‌ and Play Store exist, potentially giving Apple and Google the opportunity to set unfair conditions.
On the one hand, Apple and Google have an interest in offering many different apps from app providers in their app stores. On the other hand, however, Apple and Google are app providers in their own right, too. So their apps compete with those of other market participants. These competing interests may pose antitrust problems.
ACM cites unnamed developers who say they do not always have a fair chance against Apple's and Google's preinstalled apps on mobile devices, must use Apple's and Google's in-app purchase mechanisms for digital goods and services, have difficulties communicating with Apple and Google, and more.
Many of these issues are at the core of Spotify's recent complaint with the European Commission over Apple's App Store practices. Last month, the streaming music company accused Apple of "acting as both a player and referee to deliberately disadvantage other app developers" that it competes with.
The investigation's initial focus on Dutch news apps is a rather narrow one, especially considering that Apple News is not yet available in the Netherlands. But, the premise seems to be that ‌Apple News‌ is a preinstalled app while other news providers must go through the ‌App Store‌ and pay Apple's "tax."
As the ACM notes, apps have become an increasingly important part of daily life, so it will be interesting to see how these investigations play out and how they impact the future of the ‌App Store‌ and Play Store.
Apple didn't immediately respond to a request for comment from Bloomberg, which first reported the news.
Update: In a statement issued to CNN, Apple said it is "confident" the probe "will confirm all developers have an equal opportunity to succeed in the ‌App Store‌."