Bragi, Known for 'Dash' Wire-Free Earbuds, Sells Wearables Business
Bragi, a company known for making some of the first wire-free headphones to compete with the AirPods, has exited the wearables market, reports Wareable.
Bragi says that its product business has been sold to a third-party buyer and that while it will continue to license its IP and artificial intelligence, it will no longer be making new devices.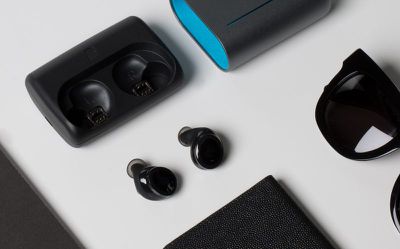 From the company's CEO:
"Bragi's technology suite is applied beyond our own products to partners and headphone brands. The Dash Pro featured groundbreaking ultra efficient AI and software that could be updated with new features such as Amazon Alexa, language translation and personalised hearing. With the sale of our product business, Bragi has completed its transformation into a software, AI and IP licensing company."
The first wire-free headphones from Bragi, The Dash, debuted on Kickstarter in 2014. The company raised millions, and ahead of when the AirPods launched, Bragi announced an AirPods competitor, "The Headphone."
The Headphone was a cheaper version of The Dash designed specifically to compete with the AirPods, but Apple's AirPods were a major hit with Apple customers and we heard little else from Bragi after the launch of the Headphone and a follow up to the Dash called the Dash Pro. Bragi's products were decent, but were never quite able to measure up to the AirPods.
All products were out of stock on Bragi's website as of January 2019, though Bragi's CEO did not initially admit to the imminent closure of the company.
Bragi did not unveil who purchased the rights to its headphones products, but said Bragi customers who own Bragi devices will continue to be able to access support.