Upgrading an iMac Pro to 256GB of RAM Only Possible at Time of Purchase [Updated]
Update: Despite what Apple's internal document stated, OWC has released an aftermarket 256GB memory upgrade kit for the iMac Pro for $2,499.
---
Last week, Apple added a
256GB RAM configure-to-order option for the iMac Pro
. Unfortunately, if you already purchased an
iMac
Pro with 128GB of RAM or less, upgrading to 256GB does not appear to be possible.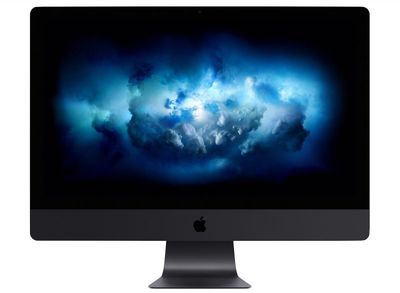 The new 256GB RAM option consists of four 64GB memory modules, and in an internal document distributed to Apple Stores and Apple Authorized Service Providers, Apple states that the new configured-to-order ‌iMac‌ Pro is the only model designed to work with those 64GB memory DIMMs. No reason is provided.
This information suggests that Apple Authorized Service Providers will not be able to upgrade an ‌iMac‌ Pro to 256GB of RAM, nor will third-parties like OWC. In other words, purchasing an ‌iMac‌ Pro with 256GB of RAM will only be possible via the CTO option on Apple's online store during the checkout process.
256GB of RAM is a $5,200 upgrade option on Apple's online store, in addition to the ‌iMac‌ Pro's base $4,999 price.
The standard ‌iMac‌ is a bit more fortunate, as OWC has confirmed that the new 27-inch models released last week can be upgraded with up to 128GB of RAM, despite maxing out at 64GB on Apple's online store.