For this week's giveaway, we've teamed up with Tile to give MacRumors readers a chance to win a set of Tile Bluetooth trackers that are designed to help you keep track of your most precious and essential items.
Tile makes small Bluetooth enabled tracking accessories that you can put on anything that you don't want to lose, from keys and wallets to your phone, your camera, your watch, your purse, or anything else you don't want to lose.
The idea is that you attach a Tile to something like your keys, and then if and when those keys are misplaced, you open up the Tile app and use the Bluetooth connection between the Tile and your phone to see a map with the location of your keys and to play a sound on the Tile itself. If you lose your phone, you can tap on the Tile and it'll ping your phone, so there's two-way tracking available.
Tile makes a whole range of trackers for different items and purposes. The Tile Pro, for example, is Tile's most advanced tracking accessory. It has a Bluetooth tracking range of 300 feet and it's 3x as loud as other Tile trackers, so it's best for your most valuable items.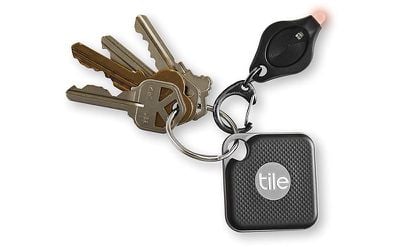 With Tile Pro's long tracking range and loud volume, it's appropriate for your purse, your camera bag, your laptop bag, and other things you want to make sure you can keep an eye on and protect from being lost or stolen. Tile Pro is Tile's most expensive tracker at $35, but discounts are available for multi-pack purchases.
Tile Mate is similar to the Tile Pro, but it's a bit more compact and it's more affordable at $25. Tile Mate, like Tile Pro, has a user replaceable battery so you can use it indefinitely. Tile Mate can work from up to 150 feet away over Bluetooth, and 1.5 times louder than other Tile products.


Tile Slim, priced at $30, is Tile's slimmest Bluetooth tracker that's perfect for tucking into a wallet, a passport, or sticking onto the back of a device like a laptop or iPad. Tile Slim has a 100 foot range and it's not quite as loud as the other Tile trackers, but it's still perfect for items where thinness is key.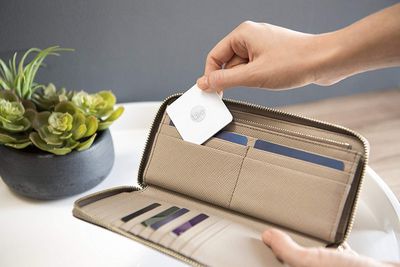 All of Tile's trackers, from the Pro to the Mate to the Slim will last for one year with the original battery that ships with them. On all trackers but the Slim, you can replace this battery when the year is up, a feature that was added to Tile trackers last October. If you don't want to hassle with battery replacements, Tile has a premium program that offers free battery replacements along with a detailed location history and unlimited sharing, so you can let friends and family help you find a misplaced item.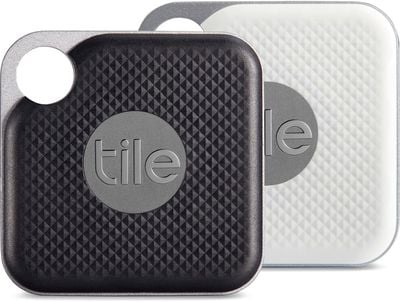 Tile's trackers are designed to locate your devices close by when they're in Bluetooth range, but the Tile app has a Community Find feature that leverages all the Tile trackers out in the wild to find a lost item if it's not in the vicinity of your own phone, which is a useful bonus.


For MacRumors readers, Tile is offering two tracker bundles that include four Tile Pros, four Tile Mates, and 1 Tile Slim so you can add Bluetooth tracking to all of your important belongings. To participate in the giveaway, use the Gleam.io widget below and enter an email address. Email addresses will be used solely for contact purposes to reach the winners and send the prizes. You can earn additional entries by subscribing to our weekly newsletter, subscribing to our YouTube channel, following us on Twitter, following us on Instagram, or visiting the MacRumors Facebook page.
Due to the complexities of international laws regarding giveaways, only U.S. residents who are 18 years or older and Canadian residents (excluding Quebec) who have reached the age of majority in their province or territory are eligible to enter. To offer feedback or get more information on the giveaway restrictions, please refer to our Site Feedback section, as that is where discussion of the rules will be redirected.