Apple's WWDC 2019 Ticket Lottery Ends, Winners Begin Receiving Confirmation Emails
The ticket lottery for Apple's 2019 Worldwide Developers Conference ended yesterday afternoon at 5:00 p.m. Pacific Time, and following the end of registration, Apple has started sending out confirmation emails to winners.
Developers who scored a ticket to WWDC can expect to see their credit cards charged for the $1,599 over the course of the next few days.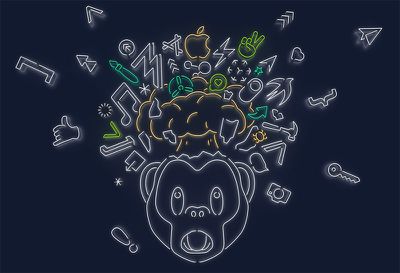 Apple uses a lottery system to provide developers with WWDC tickets and has done so for the last several years due to overwhelming demand. There are approximately 5,000 spots open for developers, but Apple gets many more applications than that.
Developers who receive a WWDC ticket will be able to attend iOS, watchOS, tvOS, and macOS app development sessions and more than 1,000 Apple engineers will be on hand and in labs to provide assistance.
The 2019 event will start on Monday, June 3 and will last through Friday, June 7 at the McEnery Convention Center in San Jose, California. Apple will host a keynote event on Monday to introduce new iOS, tvOS, macOS, and watchOS software. There are sometimes a few hardware surprises, though we haven't heard much detail on what could be included. It's possible we'll see our first glimpse at the new modular Mac Pro Apple has been working on since 2017.
Following the keynote event, Apple will make new software updates available to developers and the rest of the week will be spent in technical sessions and hands-on labs.
Developers not selected to purchase a WWDC ticket will be able to watch the keynote session and follow along with technical sessions through the Apple Developer Website and the WWDC app for iPad, iPhone, and Apple TV.