Kaspersky Lab Files Antitrust Complaint Against Apple Over App Store Policy
Cybersecurity firm Kaspersky Lab has filed an antitrust complaint against Apple with the Russian Federal Antimonopoly Service relating to the company's App Store distribution policy. The action comes less than a week after Spotify filed its own complaint against Apple with EU antitrust regulators over the tech giant's "unfair" ‌App Store‌ practices.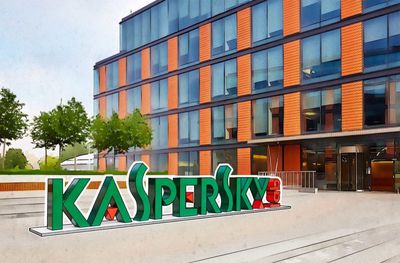 Kaspersky's complaint is specifically to do with Apple's removal of the Kaspersky Safe Kids app. In a blog post on the Kaspersky website, the firm says it received notice from Apple last year that the app, which had been in the ‌App Store‌ for three years, did not meet ‌App Store‌ guidelines owing to the use of configuration profiles.
Kaspersky was told by Apple that it would need to remove these profiles for the app to pass review and remain in the ‌App Store‌, but the Russian firm had argued this action essentially crippled the app. "For us, that would mean removing two key features from Kaspersky Safe Kids: app control and Safari browser blocking."
The first allows parents to specify which apps kids can't run based on the ‌App Store‌'s age restrictions, while the second allows the hiding of all browsers on the device so that web pages can only be accessed in the Kaspersky Safe Kids app's built-in secure browser.
Kaspersky argues that the change in Apple's policy regarding parental control apps coincided with the release of iOS 12 and Apple's own Screen Time feature, which lets users monitor the amount of time they spend using certain apps and websites, and set time restrictions. Kaspersky calls it "essentially Apple's own app for parental control," and claims that's why Apple changed its tune on the firm's Safe Kids app and other apps like it.

From our point of view, Apple appears to be using its position as platform owner and supervisor of the sole channel for delivering apps to users of the platform to dictate terms and prevent other developers from operating on equal terms with it. As a result of the new rules, developers of parental control apps may lose some of their users and experience financial impact. Most important, however, it is the users who will suffer as they miss out on some critical security features. The market for parental control apps will head toward a monopoly and, consequently, stagnation.
Kaspersky says it wants to continue its "winning relationship with Apple," but on "a more equal footing," and hopes that its application to the Russian Federal Antimonopoly Service will "benefit the market at large" and require Apple to "provide competitive terms to third-party developers."
Kaspersky's dispute has parallels with the antitrust complaint brought against Apple by Spotify last week. The music streaming service filed the complaint with the European Commission, accusing the iPhone maker of enforcing ‌App Store‌ rules that "purposely limit choice and stifle innovation at the expense of the user experience" and "acting as both a player and referee to deliberately disadvantage other app developers."
Apple responded to the complaint two days later, labeling it "misleading rhetoric" and arguing that "Spotify wants all the benefits of a free app without being free." A day later, Spotify fired back, claiming "every monopolist will suggest they have done nothing wrong" and that, consequently, Apple's response was "entirely in line" with its expectations.