Apple Adding Original Art From Iconic Artists to Thousands of Apple Music Playlists
For the last few weeks, Apple has been updating the artwork on playlists within Apple Music, and today, The Verge has shed some light on the reason why with input from Apple's global director of editorial, Rachel Newman.
Apple is using original artwork from well-known artists like the creator of the AC/DC logo for playlists in an effort to bring instant recognition to its content and to better connect with different communities.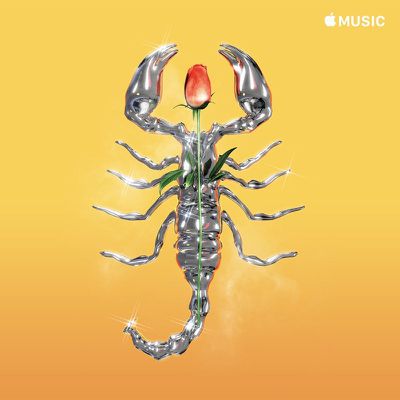 New art for the Hip Hop Hits playlist, designed by the artist who created Migos' Culture album cover
According to Newman, the custom art for playlists is meant to be a "visual representation of the music that you will find inside the playlist."
That rootedness in specific cultures was something that Apple wanted to emphasize when it was commissioning art. "Suddenly there is really no strong definition of a genre anymore like there used to [be], you know, in the olden days," said Newman, the editorial director. Genre is now, in her words, a melting pot.
For each genre, Apple is choosing "huge name" artists that fit well and have worked within the genre before. Stole "Moab" Stojmenov, who designed the cover for Migos' album "Culture," created the art for Apple's "Hip Hop Hits" playlist, for example.
Carlos Perez, who directed the video for hit song "Despacito," created artwork for several playlists, including "Dale Reggaetón." Perez said that with Apple's freedom, he aimed for authenticity when creating the artwork, which seems to be Apple's goal with the project.
Apple plans to redesign "many thousands" of ‌Apple Music‌ playlists, with new artwork rolling out over the course of the next few months.