Apple Buys Patent Portfolio From Failed Home Security Camera Company Lighthouse AI
Apple recently acquired the patent portfolio of Lighthouse AI, a home security company that went out of business at the end of last year, reports London-based site IAM.
Lighthouse AI created in-home security cameras with people, pet, and facial recognition that used advanced AI techniques to distinguish adults from kids and to customize alerts. It also supported voice-based natural commands like "let me know if the kids aren't home by 4pm on weekdays" and "what did the kids do while I was out yesterday?"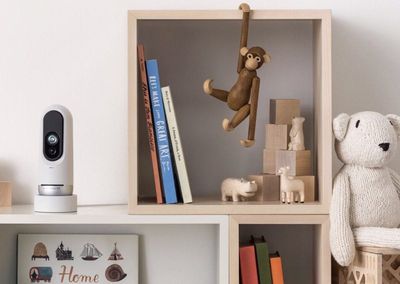 Lighthouse had several patents that have been snapped up by Apple. Most include standard security camera features, but there are a couple that are related to the depth sensing technology that Lighthouse used. A list of granted and pending patents that Apple purchased (via AppleInsider) are below:
Lighthouse ultimately went out of business because it was unable to compete in a crowded home security camera market where it was pitted against higher-profile companies like Ring, Nest, Logitech, and Arlo.
There have never been rumors suggesting Apple has an interest in creating a home security camera product, but some of the technology used by Lighthouse could be applied to other hardware. Apple already uses facial recognition technology in iPhones and iPads with the launch of Face ID, and it is rumored to be including 3D camera tech in 2020 iPhones and iPads.