Huawei's Efforts to Steal Apple Trade Secrets Include Employee Bonus Program and Other Dubious Tactics
Last month, the United States Justice Department announced a series of criminal charges against Chinese smartphone maker Huawei for stealing trade secrets, bank fraud, wire fraud, and obstructing justice. Today, The Information has shed light on Huawei's tactics of stealing trade secrets, some of which were aimed at Apple.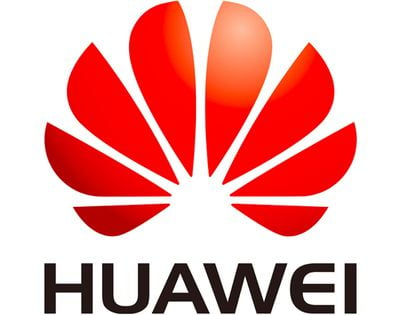 According to today's report, a Huawei engineer in charge of the company's smartwatch project tracked down a supplier that makes the heart rate sensor for the Apple Watch. The Huawei engineer arranged a meeting, suggesting he was offering the supplier a lucrative manufacturing contract, but during the meeting his main intent was questioning the supplier about the Apple Watch.

The Huawei engineer attended the supplier meeting with four Huawei researchers in tow. The Huawei team spent the next hour and a half pressing the supplier for details about the Apple Watch, the executive said.

"They were trying their luck, but we wouldn't tell them anything," the executive said. After that, Huawei went silent.
This event reportedly reflects "a pattern of dubious tactics" performed by Huawei to obtain technology from rivals, particularly Apple's China-based suppliers. According to a Huawei spokesperson the company has not been in the wrong: "In conducting research and development, Huawei employees must search and use publicly available information and respect third-party intellectual property per our business-conduct guidelines."
According to the U.S. Justice Department, Huawei is said to have a formal program that rewards employees for stealing information, including bonuses that increase based on the confidential value of the information gathered. While the theft of trade secrets is nothing new among technology companies, the new allegations against Huawei represent "a more brazen and elaborate system of seeking out secret information," The Information reports.
Huawei's information gathering program led to incidents like the Huawei engineer probing a supplier for Apple Watch details, as well as Huawei copying a component of the MacBook Pro. Specifically, the company built a connector for its MateBook Pro that was just like the one used in Apple's MacBook Pro from 2016, allowing the computer's hinge to be thinner while still attaching the display to the logic board.
Huawei reportedly approached numerous suppliers and provided them with schematics just like Apple's, but most recognized the part and refused to make it for Huawei. The company told The Information that it requires suppliers to uphold a high standard of ethics and that it doesn't seek or have access to its competitor's confidential information. Eventually, Huawei found a willing supplier and the connector was built into the MateBook Pro.
The Information's report includes numerous other examples of Huawei's attempts at stealing information from Apple. One former Apple employee interviewed for a job at Huawei immediately after leaving Apple, and in the interview, Huawei executives repeatedly asked questions about Apple's upcoming products. "It was clear they were more interested in trying to learn about Apple than they were in hiring me," the former employee said.
Huawei's indictments extend far beyond Apple, including an accusation of bank and wire fraud against chief financial officer Meng Wanzhou, lying to the government, destroying documents, and attempting to move key Huawei employees back to China to impede the U.S. Justice Department investigation. Another indictment accused Huawei of stealing trade secrets, wire fraud, and obstructing justice for stealing robotic technology from T-Mobile U.S. for testing smartphone durability.