iPhone XS Max Ranks 'Among the Best' in DxOMark's Selfie Camera Test, but Loses Points for Low-Light Performance
DxOMark today published the results of its "Selfie scores" test, which gauged the performance of the front-facing cameras for 12 modern smartphones. Apple's iPhone XS Max sits at fourth place on the overall selfie rankings with a score of 82, beaten out by Google Pixel 3, Galaxy Note 9, and Xiaomi Mi MIX 3.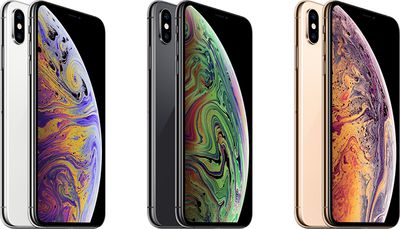 According to DxOMark, the ‌iPhone‌ XS Max produces "some of the best" still images and video quality when it's placed in brightly lit situations, but it lost points because of poor performance in dim lighting. The only other Apple smartphone on the list is the ‌iPhone‌ X, with a score of 71 in 10th place.
DxOMark also broke down its results by providing a specific "selfie photo score" and "selfie video score." The ‌iPhone‌ XS Max received a score of 81 and 82, respectively in each category, again staying in fourth place in both instances.
The company said that Portrait Mode selfies are a major strength of the ‌iPhone‌ XS Max, with very good depth estimation and accurate subject masking. Overall, DxOMark said the ‌iPhone‌ XS Max was "among the best results we've observed for front cameras" thanks to features like HDR and Portrait Mode's bokeh effect.

‌iPhone‌ XS Max bokeh effect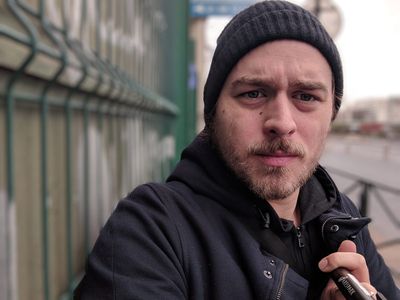 Google Pixel 2 bokeh effect
Overall, DxOMark pointed out that one of the XS Max's big weak spots on its front-facing camera is noise, noting that
luminance noise
is visible on faces in many of the outdoor images taken during the testing process. The company noted that results remained "acceptable," but things only got worse in low lighting conditions, and even explained that these results are slightly poorer than those found on the ‌iPhone‌ X's front-facing camera.
Achieving a DxOMark front camera score of 82, the Apple iPhone XS Max puts in a solid performance for both still and moving images during our tests, and is a nice improvement over its predecessor, the iPhone X. For still photos, the device boasts some great strengths for selfie shooters, including excellent HDR, bokeh shots, and detail at close range, which are among the best results we've observed for front cameras.

There are some areas in which Apple can continue to improve for stills, however, with noise visible in all lighting conditions; and white balance and skin rendering issues, especially in indoor images and occasionally outdoors, too, where color casts and low-contrast faces can look unnatural.
The full ratings breakdown for the ‌iPhone‌ XS Max's front-facing selfie camera can be seen below:


The two phones topping the list -- Pixel 3 and Galaxy Note 9 -- tied for first with a score of 92. DxOMark said that the Pixel 3 edges out the Note 9 in terms of its focus system, but the Note 9 achieves better results for exposure and color in selfie photos. "Images captured with the Google device show slightly stronger contrast and a cooler white balance," DxOMark's Lars Rehm mentioned. "The Samsung is a little better at exposing for faces and applies a little less contrast to faces, making for a slightly more natural look."
You can check out the full ‌iPhone‌ XS Max front camera review by DxOMark right here.